What was it the Joker once said?
"If you're good at something, never do it for free."
In theory, the better you are at something, the more lucrative and in-demand your services will be. Customers pay for the premium because they're accessing talent they don't have.
But with the intoxicating spread of hustle culture, the Joker might be wrong. Just because you're good at something, that doesn't necessarily mean you should get paid for it.
Here's why.
First of All, You're Not a Charity
Monetizing your talents is like walking on a tightrope. There's a thin line between success and failure.
Let me explain what I mean.
A little while ago, a fellow writer and I created a Facebook group to help other writers improve their craft. To grow our numbers, we asked the members to send us their drafts every Friday. We would then edit them for free.
In the beginning, I didn't mind. I like helping other writers, and it makes me a better editor. However, over time, I became aware of how little it benefitted me.
I was editing strangers' work, often with little thanks, for nothing. So I thought to myself — why should I do it for free?
Just because you're good at something, that doesn't mean everyone should have instant access to you. You're not a charity.
So, yes, in a lot of instances, getting paid for your talent is useful. It makes your time valuable.
There are some dangers, however.
The Danger That Comes With Monetization
Writing used to be a thing I loved doing, but it smothered my identity since it became my source of income.
I've attached financial progress to every word I write. So, if something doesn't perform very well, it started to feel worthless. This snowballed into general dissatisfaction with my work and intense procrastination.
In my mind, it wasn't worth starting because it wouldn't make enough money.
Your talents should be something you do, not become who you are. You're a multifaceted person with a life outside of whatever it is you're good at.
When you monetize every single talent you have, you run the risk of losing that indescribable element that made you enjoy it.
Besides, when something is close to your heart, your life experiences will likely mirror your output. So, rough times could lead to insufficient income.
Strike a Healthy Balance to Save Your Identity
For me, this past month has been about reminding my identity. I've worked hard at figuring out why I chose to monetize writing in the first place.
To improve my work and thus my income, I need to fall in love with it again.
Sometimes, I wish I never started. It's like a paradox, though, because if I never started this, I would never have fallen in love with it in the first place.
Remember, your talents are a part of you, but they shouldn't become you.
Associating everything you're good at with money can lead to an unhealthy relationship with yourself. A lot of the time, you're good at things because you love them. However, it won't be as fun if you fall out of love anymore, and you won't be as good.
Take Brazil's relationship with football, for example.
Brazil has won five World Cups. A significant factor is they play it for fun. If you walk down the beaches of Rio or the streets of Brazilia, you'll see kids playing football with whatever they can find. They want to dazzle their opponents with all manner of skills; a trait Brazilians carry with them to the highest level.
So, if you are going to monetize your talents, find a way to keep it fun. Tap into the joy that comes with doing something you love.
Then it'll last a lifetime.
Final Thoughts
Working in a job you don't particularly like but can do well enough is an easy life. That doesn't mean it's wrong, not by any stretch. After all, we're all just trying to get by.
Staking your livelihood on your talents is high risk with huge potential gain.
On the one hand, why wouldn't you? The chance to get paid for something you're good at (which probably means you like it because we all love someone to tell us told we're good at something) sounds too lucrative to pass up. But don't be fooled.
Our society's reliance on money can infect your mindset more than you realize. You don't need financial success to validate your talents.
Sometimes, a talent should be just that.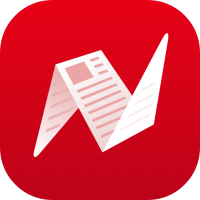 This is original content from NewsBreak's Creator Program. Join today to publish and share your own content.