Being ignored is akin to screaming in an echoed room.
Your voice appears to reverberate around the walls, but you're the only one that hears what you're saying. The louder you scream, the more lost your voice gets. Inevitably, you want to grab the other person by the shoulders and shake some sense into them. Unfortunately, that would probably make things worse.
First, you need to identify the signs.
1. Their Response Doesn't Make Sense
Have you ever looked at someone and felt like question marks were appearing above you?
A response that has next to no correlation with what you're saying shows they are stumbling their way through the conversation. More than anything, it demonstrates that they are not listening.
A phrase to help
"You're not listening to me. Please see where I am coming from."
This way, you are politely assertive. Any further, and you may piss them off.
2. You Repeat Yourself On More Than One Occasion
Feeling like a broken record is tedious.
When I've lived with people in my early university days, I became stuck in the same argument for months. I couldn't understand why I was suddenly ostracized, and a few of my flatmates ended up ignoring me altogether.
You may find you continuously question the same problem in your head.
You need clarity.
A phrase to help
"I am done repeating myself."
Then, proceed to explain the problem you're having. In my university experience, I ended up venting my frustrations. It felt great — I went on a rant and left the group chat.
I was finally free to think about something else again.
3. They Repeat Phrases Such As: "I don't want to offend anyone, but…"
What was it Benjen Stark told Jon Snow in Game of Thrones?
"My brother once told me that nothing someone says before the word "but" really counts."
When trying to organize housing for university, my sister encountered this problem. Despite explaining at great lengths why she couldn't commit to any deal, her friends would continuously come back with "I don't want to offend anyone, but…" And then proceed to offend her.
It's the equivalent of a cardboard shield. It's there to make them feel better about themselves when, in reality, it's useless. They're saying that they hear you, but all they want to do is lay out the same point they've been repeating without any regard to what you have been saying.
It's time-wasting.
A phrase to help
If you're fed up, go for a direct approach:
"Cut the shit and say what you want to say."
Or, for a slightly more gentle approach:
"I appreciate you not wanting to offend me, but I'd rather you say what you really mean."
4. They Are Not Looking At You
This sign is one of the more obvious ones on this list.
In this instance, there are two sides of the coin. There have been times when I've been too busy to look away from a screen — or driving. You can't commit 100% of your attention, so you might be forgiven.
On the other side, it's incredibly frustrating to talk to someone who isn't looking at you. You want to be talking with someone, not at them.
A phrase to help
If you are busy doing something and genuinely want to listen at the same time, reassure them:
"Go ahead; I am listening. I just can't stop at the minute."
While they are talking, reassure them now and then and don't be afraid to ask them to repeat. Or, just ask them to speak to you once you've finished your task.
On the other side, if their eyes are wandering elsewhere, a gentle nudge should bring them back into the fray:
5. They Don't Acknowledge You're Speaking To Them
Usually, when someone is engaged in a conversation, they'll show it.
Typically, active listeners will nod and make agreeing sounds. If someone is ignoring you, they will either look away or stare into space. They will also give a delayed answer to a question — as if they are snapping out of a daydream.
I've certainly been guilty of this in the past. My dad has been telling me a story about his work, and my mind has immediately shifted back to an article I'm writing.
It's easy to forget to be involved when your mind is elsewhere.
A phrase to help
As with earlier, a simple question can go a long way:
Or, if you tend to zone out as I have in the past, own up to it. People appreciate honesty:
"Sorry, I zoned out. Say that again?"
6. They Don't Have Any Follow-Up Questions
Even if someone isn't particularly interested in what you have to say, they'll elaborate in the form of follow-up questions if they are listening.
Graham Norton does this perfectly on his talk show. He guides the guests into their stories, which they are always happy to tell. It shows he wants to learn more.
Think of it as research on the go. You don't have time to prep, so ask them to explain more.
A phrase to help
If you're telling an engaging, peculiar story, you can gauge their interest:
"So yeah, that's a bit weird, isn't it?"
If they aren't listening, they will either mumble a conclusion or answer that question incorrectly.
7. Their Actions Don't Change
This is perhaps the most annoying of them all.
My dad and I have got into petty arguments in the past, and we have both promised to change our ways. We then repeat ourselves not long after; only tempers are worse this time. While I was genuinely listening to him, I was guilty of not letting his words sink in.
Luckily, acknowledging this has led to more open communication between us, and arguments have become discussions. Instead of shouting at each other for being messy, we simply notify one another of the mess.
A phrase to help
Merely making them realize what they haven't done:
It brings about an "oh shit" moment (in a good way).
Grabbing someone's attention doesn't need to be a physical thing. Of course, a harsher, louder approach may benefit you in some instances, but a subtle one is the best way to go.
You want people to listen to you because repeating yourself can get boring fast if they don't. Repetitive arguments inevitably lead to pettiness, which only makes things worse.
Listening to someone is an easy task, but one we often get wrong.
Lend your conversation partner an active ear, and truly let their words sink in. You'll both be thankful for it.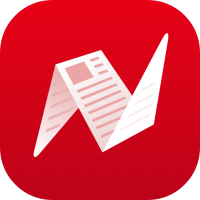 This is original content from NewsBreak's Creator Program. Join today to publish and share your own content.