In June, my article views dropped 75%.
It sucks. I've become accustomed to high views and a solid income, so this has transformed me from a confident writer to feeling like an abject failure. I know things will get better, but this sorry state of affairs has forced me to reflect on what went wrong.
It all started as a side hustle. I squeezed articles around my work schedule, knowing that I would eventually take it full time, as happens with many side hustles.
I had no idea what was in store for me.
This feeling of failure is unlike any other
Right at the start of my side hustle journey, I wrote about my rejection from Amazon.
In the article, I go through my experience, explaining how I'd pinned my hopes of leaving my part-time retail job all on that interview. I felt upset and lost, perhaps even more than before.
However, now my side hustle is my full-time job; failure hits different.
Whereas before, I could blame Amazon's rejection on external factors and move on, a poor month feels more damaging.
Your side hustle work and any money you earn from it are deeply personal. It's truly yours, especially when you take it full time. With that comes a heightened sense of responsibility. As soon as you wake up, you realize that it's you who earns money with the tasks that you set yourself.
And when things don't go well, life can feel like the tale of Sisyphus — the man condemned to push a boulder up a hill for all eternity, only for it to come rolling down once he nears the top.
Of course, you might still have a salary to fall back on, which is excellent. But that doesn't stop the weight of responsibility from bearing down on you.
People love bragging about how hard they work
I hate Linkedin at the minute. It's great for networking, but it's filled with people putting nonsense updates about how they've slept for two hours a night so they can work on their side hustle.
Success stories are great, but when you're struggling, they can make you feel inadequate.
Side hustle success stories are like the Instagram of the working world. Glorious, highly edited posts uploaded to a highlight reel of someone's life. The truth is, while it may have taken someone two months to earn $10,000 from freelancing, for example, it might take you a year. Or perhaps more.
Everyone's process is different, and accepting that will go a long way in helping yourself.
My advice? Only read side-hustle articles if they offer actionable advice. Otherwise, you'll feel even more like a failure than you did before. Use success stories to help, not to compare.
It's okay to not have a side hustle
I feel like every man and his dog is starting a side-hustle at the minute, and good for them. But just because it's fashionable at the moment, it doesn't mean you need to get on board.
Take my mum, for instance. She's been searching for another income stream for a while now and has explored various ventures. But when factoring in her full-time job, exercise, and social life, it wasn't viable. She grew to hate the side-hustle she was once so enthusiastic about.
Particularly in the last year, merely having a job is a great thing. A side hustle might make you feel important, but if it's damaging your life more than it's enriching it, there's no point.
Manage your side hustle with care
There are two questions I asked myself when I started my side hustle:
First, is it worth my free time?
Second, will I eventually make it my full-time venture?
Of course, those questions might be challenging to answer in the beginning, but they're worth keeping in mind.
Firstly, if you have a job, you will need to enjoy the side hustle. Otherwise, it will make you resent your free time, as you know you need to fill it with something you don't like doing.
Secondly, it's worth considering your future. If you can manage the feelings of failure, then I can assure you there is no greater feeling than seeing something you're attached to do well.
If you don't have an end goal, then the side hustle will feel somewhat open-ended. Of course, those goals might change as you develop, but it's important to remember why you started.
Impatience isn't a virtue
When you start a side hustle, you'll likely focus on something you're good at. As a result, you might expect quick success.
That won't happen.
I assumed that because I have a degree in English and a natural talent for writing, my views would skyrocket with ease. I couldn't have been more wrong.
Success takes time, and because you won't be able to devote more time to your side hustle, it'll take longer than you first imagined.
The more frustrated you get, the more of a failure you'll feel like.
Patience is your best friend. Side hustles don't happen overnight, no matter how many success stories tell you differently.
At some stage, you will reach an impasse. Your side hustle is doing well, and you feel with 100% of your attention, you could earn more than you did in your job.
Making the leap is a tough decision.
At any point in your journey, the thing you've put so much time and effort into will come back and slap you right in the face. One month you'll be flying high. The next, you'll be wondering why you even started.
If this article has any message, it's this: you don't need to work yourself to the bone for a side hustle. Yes, coming to terms with failure is a helpful tool, but you've got to ask yourself if it's worth it.
If not, that's okay. Work isn't everything.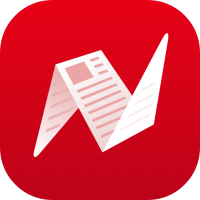 This is original content from NewsBreak's Creator Program. Join today to publish and share your own content.