As an intermediate investor I am actively involved in managing my investment portfolio and as I normally do about once a week, I flipped open my banking app to view the closing value of my portfolio. Much to my expectation, there wasn't much going on. What I saw was moderate growth over the previous week and was gripped by intense discouragement on this particular day. This emotional reaction to my investments would kick off a chain of emotional and irrational investing decisions on this particular day.
Immediately my mind drifted to day trading. I had heard horror stories about day trading but I also knew it was a quick way to make money if you were lucky. Luck would turn out to be the key word and my decision to engage in this style of investing would prove to be a commitment to lose money.
It was a Friday morning and I had just sat down at my desk for work. Wiping the sleep out of my eyes and sipping on a freshly brewed cup of my favorite coffee roast, I was ready for another typical day in the civil service. I have been investing for a while now but have been a loyal disciple of the Warren Buffet value investing approach to growing wealth and investing my money. This method suits a risk averse personality well enough, and I am certainly the type to avoid any risk that could alter my wealth in a material way (for the worse of course). As an investor, the approach I have chosen has resulted in slow steady growth. No doubt, there are ups and downs, but the caliber of companies I have invested in give me confidence that over the long term my portfolio will see growth and not decline. This has made for an uninteresting and pleasantly stable investment portfolio.
Using this approach, I have managed to obtain a solid rate of return by researching companies in sectors I am interested in, evaluating their financials, and making educated deductions on long term value and potential for growth. I am not an investing guru but this approach has worked for me over the years and I continue to see its merits. But I'm impatient…really impatient.
Unfortunately, risk aversion and impatience don't seem to be the best pairing when it comes to investing. So, I decided I would put $200 in a wealth simple trading account as an experiment and embark on what would be my first, and last, day trading experience.
In my experience, spontaneity is not an approach to investing. Discipline, balance, and research…lots of research, have been the foundations of my approach. This spontaneity would be as uncharacteristic as the style of investing I was engaging in.
At the time of writing, support.com was an active company being traded on the stock market. As one of those short-term squeeze stocks of the proverbial "meme" stock group, they had been trading at a high enough volume for me to take advantage of some of the growth. I knew nothing about this company but was watching the price for a favorable entry point. Once I did get in, I was shocked to have made nearly $50 off my $200 invested within 5 minutes. By mid-day I decided I should cut and run. A $50 return was successful in my view for only trading with $200.
This is when my greedy spirit sets in. Once I sold, I saw that the price had gone down again and I was still high off the adrenaline. I decided to reinvest my $250 and wait for the return. Immediately I had made another $25. Wow!!! If this worked I would be able to make maybe $500 by the end of the day. Obviously, the adrenaline was getting the better part of my rational brain and I was no longer thinking objectively about my investment decisions.
Nevertheless — I sold and tried this strategy at the next dip, only this time, the stock never went back up but I hoped. Unfortunately, I was out of time and the stock closed. The value of my small $200 portfolio was around $100 amounting to around $175 in losses after one day.
I still have my cash in support.com because I don't want to sell at a loss but my lack of research and whim investing will likely result in further depreciation before I ever see that money grow back. I'm going to have to stick to value investing since I don't have the discipline to walk away at the right time with day trading. While day trading may work for some, it seems to bring out my speculative side to a degree in excess of even the most liberal investor. It is true that this approach may garner me a winner however, I feel as though more often than not day trading will result in losses for the unskilled. Over time, an investor's commitment to patience, discipline and a little bit of luck will be the difference maker in their investment portfolio. Not a lucky pick.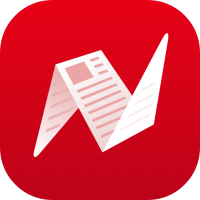 This is original content from NewsBreak's Creator Program. Join today to publish and share your own content.