We all have a temptation to sit back on the couch and turn on Netflix. It's easier to numb our brains into patterns of thoughtlessness than to have our ever-wandering minds be constructive and put in the mental work required to build something, solve a problem or challenge ourselves to be better.
When we aren't wasting our time we might spend our days dreaming or considering what we should be doing. We might even set goals and think about moving towards them. The issue is that as long as goals and ideas stay in your head, there is no way we will ever advance and develop. Without a plan of action, and the will to execute on that plan at the expense of distractions and immediate pleasure, you are unlikely to succeed.
The Difference between having a goal and achieving your goals is action.
You can add a whole host of other issues and it becomes even more tempting to sit down and flick the switch on your brand new TV. Problems in your marriage, at work, with your health, or even your existential crisis. There are always road blocks in the way. They pull on us and make acting on our goals challenging. For some of us it may even seem impossible to shake the urge to slug away into the never ending stream of online content prodding at our susceptible minds. This mentality often grips us and makes us settle for where we are. It makes us focus on the now instead of pushing forward to what can be.
So what can we do when we are encumbered by an overwhelming sense of pointlessness?
Do the next best thing.
The amount of times in a day we look at our phone, do nothing, watch TV or just waste time seems to increase with each technological innovation that comes our way. The average person spends 145 minutes on social media and 3 and a half hours on their phone. Now think about the age bracket you are in and this likely changes for the worse.
I know for myself there have been days where social media, video games and Netflix have eaten away at the time I had set for productivity. I open my phone and scroll through various content putting it down moments later only to realize its actually been over an hour.
So what is the key to breaking this cycle of unproductivity and laziness?
As far as I can tell the differentiator between the successful and unsuccessful the productive from the unproductive, comes down to discipline.
Discipline prioritizes decision over passion and enables us to defer what's pleasurable for the sake of a long term commitment or goal.
Discipline is the act of saying no to yourself in order to push forward to a goal or outcome which will be better in the long term.
If the solution is so easy, how come the data shows that more people are wasting time in front of screens than building something, bettering themselves, or just picking something up that stimulates the mind?
We live in a society which pushes short term pleasure and gratification. We can have anything we want now, why should we wait?
I think we need to find our own answer to this question but discipline gives you the tools you need to prioritize your time and move towards a goal. It is the secret to a productive lifestyle. How much of our unhappiness and dissatisfaction is from not accomplishing what we have planned to accomplish?
Discipline could be the difference between you and a productive fulfilling life.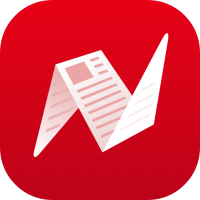 This is original content from NewsBreak's Creator Program. Join today to publish and share your own content.