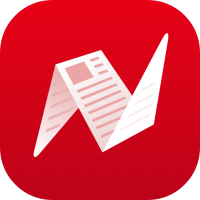 Is a master's degree still worth it after COVID-19? Aren't there tons of people out there with a masters? What value does it have? Should I take on the debt?
Making this decision is arguably more difficult during the aftermath of COVID-19 with a more competitive job market on the horizon.
When I was answering these questions myself I was overwhelmed by "experts" telling me conflicting things. To name a few…
"higher education is a waste of time"
"you should join the trades"
"be a professor"
"there has never been a better time to study".
Honestly, none of the above are 100% right or wrong. As with all things, it depends.
In the face of this global uncertainty more people might be wondering whether they should upgrade their skills or stay the course?
There are three questions you need to be able to answer before getting started.
Is it worth the investment?
The cost of a master's degree can range wildly, specifically in Canada it can be as low as $7,000 or much higher. Depending on whether your masters program falls into the research stream or professional stream you might end up paying $50,000 CDN for an MBA. So how do you know if the investment is worth it?
There are economic payoffs but there can be other types of payoffs as well.
You might find that obtaining a master's degree could potentially increase your salary by $10,000 annually and then it could pay itself off in a couple of years.
On the other hand, it may not be as high of an economic return, but it may allow you to study something you love enriching your life and knowledge base. For this reason, it is difficult to answer the question on whether its worth the investment. The best thing to do is to ask which criteria matters more to you, Higher Income or Higher Education and make your decision in this way.
What is the rate of educational attainment in your field?
Does everyone have a master's degree? If your field is dominated by master's degree holders, then you should consider getting one. Not having a master's degree will likely impact your competitiveness.
Generally speaking, more and more people are getting a bachelor's degree. In 2019, 24% of the domestic population in Canada held a BA. Higher attainment of BA's has consequently increased the attractiveness of a master's degree. Similar trends are present in the united states as well. As a public servant told me literally last year, a masters is the new bachelors. While this may be true, the country wide statistics don't tell the whole story. You need to consider what the workforce educational attainment in your particular field looks like.
If nobody has a master's degree you might benefit by enrolling in a program although you need to ask yourself why nobody else has one. The golden question is, would it help you add value, and would the returns for this value be worth it for you?
A degree on its own is never going to be the answer. How will it augment and complement the skills you already possess? How will it fill-in gaps in what you are lacking?
Is there demand in the broader economy for more expertise in your area?
What are the job prospects in your field? Google some data and check to see if higher education is in demand in your field. Look to see if there are postings on linkedin and Indeed. Get a feel for what the economic demands are in your desired field. Ask a professor to grab a coffee. It's important to make sure you will be able to actually earn back the money you spend.
Many people graduating from their master's degree will take on more debt and if there is not a clear road to employment or debt repayment it might be worth reconsidering.
A master's degree can be an enriching and economically prudent decision, but it can also be a waste of time and money. Make sure you analyze your situation and consider the outcomes.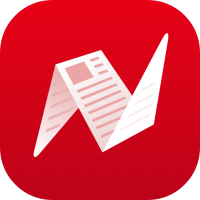 This is original content from NewsBreak's Creator Program. Join today to publish and share your own content.