James Craig is the former police chief who is trying to position himself as the frontrunner to challenge Gov. Whitmer in next year's election.
Today he was supposed to officially announce his candidacy, but things didn't go as planned.
Quickly a video started circulating on Twitter showing protestors' swarming the former police chief.
You couldn't hear a single thing Craig tried to say as he was surrounded.
The crowd shouted "Hey, hey, ho, ho, James Craig has got to go," while using air horns and whistles.
Two body guards tried to keep the protestors off Craig but it quickly became a disaster for the candidate.
While some politicians like having people visibly protest the candidate can help drum up fundraising, this was not the look Craig was going for.
It was a series of stumbles.
Eventually, he was forced to leave the podium.
Chad Livengood, a Crain's public policy reporter wrote, "CHAOS: James Craig attempted to start his gubernatorial campaign press conference in Detroit and was shouted down by protesters. He stood at the podium momentarily and then took off. His entourage just drove off on Belle Isle."
He also posited a theory, "Make no mistake, James Craig's campaign is not unhappy with what transpired: a confrontation with BLM protestors against a bucolic backdrop on an island state park on the Detroit River.
They'll be raising money off the Fox News b-roll for months."
It was not a great start for the former chief. He already faces an uphill battle. Gov. Whitmer remains relatively popular, and she is a fundraising machine.
It remains to be seen, but it looks like she has no real challengers yet, and this announcement today did not help.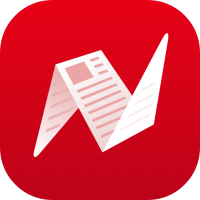 This is original content from NewsBreak's Creator Program. Join today to publish and share your own content.