You hear it all too often.
When confronted about not wearing a mask, or refusing to get vaccinated, one of the first counters people use when refusing mitigation strategies is, "I have rights," or "You can't make me it's against my rights."
However, a federal court just ruled that is not the case. The Michigan Department of Health and Human services does have the right to implement mask orders.
Last year, a school in Lansing, Resurrection School, a private parochial school sued the state on the grounds "claiming Michigan's mask mandates violate Free Exercise, Equal Protection and Substantive Due Process legal doctrines."
Michigan's Attorney General Dana Nessel, argued that the state did have the right to do so, ""As science has proven and now the Sixth Circuit agrees, enacting a mask mandate in the manner in which MDHHS did so does not violate one's rights. It is a measure by which we can better protect public health," Nessel said.
The school challenged a number of things.
First, it argued that the mandate interfered with their right to Free Exercise which is a clause in the first amendment that allows people to practice their religion without interference from the government, according to the U.S. Constitution,
"The Free Exercise Clause . . . withdraws from legislative power, state and federal, the exertion of any restraint on the free exercise of religion. Its purpose is to secure religious liberty in the individual by prohibiting any invasions there by civil authority.1 It bars governmental regulation of religious beliefs as such, 2 prohibiting misuse of secular governmental programs to impede the observance of one or all religions or . . . to discriminate invidiously between religions . . . even though the burden may be characterized as being only indirect."
However, they lost on this challenge because the order would affect non religious schools in the same manner, therefore it was not discriminatory nor would it hinder their ability to practice religion, "First, we determined that the order was "neutral and of general applicability" because it "applies to all public and private elementary and secondary schools in the Commonwealth, religious or otherwise."
The upholding judge agreed that the court used this justification correctly.
Also, the mandates do not affect children's health and safety, as the order makes acceptable accommodations, "The MDHHS Orders also exempt activities that are necessary to fulfill "equally important obligations to its citizens' health and safety" (firefighters, police officers, and emergency medical personnel "actively engaged in a public safety role . . . where wearing a face mask would seriously interfere in the performance of their public safety responsibilities,"
The mandate did not require kids eating or drinking to wear a mask, also children under 5 were not required to wear a mask, as well as kids who had a medical reason not to wear one. Therefore the judge overseeing it agreed that it did not hinder the children's wellbeing, so having them wear masks is okay.
This is an important case that will most likely come up soon as Republicans gear up for a number of legal challenges to halt mask and vaccine mandates across the state, "Religious challenges to public health measures are now shifting from restrictions on gatherings to mask and vaccine mandates at a time when new guidance and requirements from the federal government are strengthening such measures. The disputes making their way through the courts now are likely to test the bounds of religious liberty and just how far the Supreme Court is willing to go to protect it, health law scholars say."
Dorit Reiss, a professor at University of California Hastings College of Law said, "There's going to be a lot of cases that try to push the religious exemption as far as it can go."
So far, Michigan Governor Gretchen Whitmer has not issued another statewide mandate, but many local school districts have.
However, this ruling will help strengthen the Health departments case should then need arise.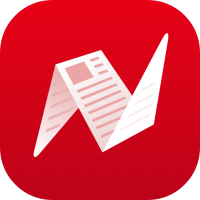 This is original content from NewsBreak's Creator Program. Join today to publish and share your own content.