The sides are forming up.
It's one of the hotter debates in the state right now.
As I write this Michigan's Covid numbers are jumping higher than they've been most of the summer.
Health officials are urging people to take precautions. Much of the state remains unvaccinated. So many places are asking people to start wearing masks again.
The city of Detroit's health department recently just ordered people to wear masks while indoors.
Both local Kroger and Meijer locations are asking people to wear masks again.
Many schools are requiring masks for everyone in the building. In fact, according to Bridge Michigan, "almost half of Michigan students now in schools with COVID mask mandates."
The numbers break down like this, "As of Tuesday night, at least 153 of the state's 537 traditional school districts, enrolling about 660,000 students — 46 percent of all public school students in Michigan — had mask mandates, according to figures tabulated by the administration of Gov. Gretchen Whitmer."
It also notes that not all of those kids, not all of them will need to be masked, "in some of the 153 districts, for instance, only elementary school students, who are not yet eligible for COVID-19 vaccination, will face a mask mandate. While in others, all students must wear face coverings."
Also this week Oakland County took it out of school boards hands and issued a mask order for all schools, "The Oakland County Health Division issued an emergency health order today requiring masks in daycares and elementary, middle, high, and vocational schools regardless of vaccination status to prevent the spread of COVID-19. The order aligns with recent guidance from the Michigan Chapter of the American Academy of Pediatrics (AAP) to ensure children, teachers, and staff are able to begin the school year safely."
Even individual schools without mandates are implementing their own policies, like Warren Consolidated Schools which is Macomb County, decided to issue their own order, "Given the vaccine is not yet available for children younger than 12 years old and many live with older siblings, the spread of Covid-19, and the more contagious delta variant, remain a significant concern," Warren Superintendent Robert Livernois wrote to parents. "This is especially important as cases are increasing just as schools are returning to full-time, in-person learning this fall."
However, Michigan Republicans are trying to keep mask mandates out of the state. They are urging their members to fight against mandates, particularly in schools, "Michigan GOP Co-chair Meshawn Maddock encouraged parents to "take a stand" against school districts who mandate masks."
She released a statement, "As a parent, you know what is best for you and your child. Keep calling and emailing your school board, superintendent, principal and other administrators who need to be held accountable for these actions."
Republicans were dealt a blow to their campaign to get rid of masks yesterday, "A Republican effort to dissuade Michigan schools from requiring masks, COVID testing and quarantining of unvaccinated students backfired Tuesday when Democrats instead adopted language that supports a district's right to impose such mandates."
It was a clever trick. So far the biggest issue Republicans have raised is authority, so it works both ways. If they don't want mask mandates they also can't issue mandate of their own keeping masks out.
Republicans and other anti-mask advocates were scorned again when the Sixth Circuit U.S. Court ruled "in the state's favor in a lawsuit challenging the legal basis for health officials to mandate masks. The appeals court upheld an earlier ruling from a U.S. District Court judge."
Michigan Attorney General Dana Nessel said, ""As science has proven and now the Sixth Circuit agrees, enacting a mask mandate in the manner in which MDHHS did so does not violate one's rights. It is a measure by which we can better protect public health."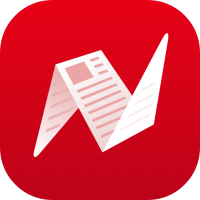 This is original content from NewsBreak's Creator Program. Join today to publish and share your own content.