With nearly half of the state's eligible adults not vaccinated Michigan's health care workers are getting concerned they will have to deal with a fourth wave of infections this fall.
So far, Michigan has dealt with three surges, the last one in the spring made Metro Detroit hospitals resort to building temporary treatment centers in the parking lots.
Now doctors are asking, pleading really, for their fellow residents to get vaccinated. Dr. Adnan Munkarah, of Henry Ford Health System told ClickonDetroit, "These are the elected physician leaders in our hospital, our chief nursing officers, our pharmacy leads, our medical directors of infections. When they saw that our numbers for vaccination were starting to slow down and that we're starting to get hit with the delta variant, they came to us and said, 'How can we let the community hear our voice?"
Dr. Munkarah joined 55 other healthcare professionals from Henry Ford in publishing a letter asking people in their community who haven't been vaccinated yet to do so as soon as possible, "Vaccination provides the best protection against COVID-19, including unnecessary surges – like the new Delta variant that's currently sweeping across Michigan," the letter reads. "Vaccines are effective at preventing the devastating effects of the illness and stopping the spread to our community."
Hospital workers aren't sure how much more than can take. They've been fighting for close to two years now. They've faced long hours, an untold number of deaths, and physical and mental exhaustion, all while watching as half the country refuses to take the pandemic seriously.
Now they face the prospect of watching younger and younger people get sick, "We are seeing people, children and younger adults who are affected with the virus," Munkarah said. "We are definitely concerned and we're praying and we're hoping that we never get to where we were a month ago and a year ago."
Now the Delta variant working its way through Michigan, the state faces even more loss, as it just passed its 20,000th loss to Covid-19, ""When I hear that 20,000 Michiganders have died at the hands of COVID, it makes me angry," said Orlando Bailey, an advocate for the COVID vaccine. "I think that so many of the deaths that we're experiencing -- especially within the recent months -- could have been avoided if we have taken and continue to take the necessary precautions to remain safe."
Hopefully with more people advocating for the vaccine, and trusted members of the community urging others to get the shot, enough people can get inoculated and turn the tide against the virus.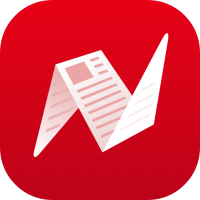 This is original content from NewsBreak's Creator Program. Join today to publish and share your own content.