Early this Summer, it looked like we were in the tail end of the pandemic.
But a few things happened.
People stopped getting vaccinated.
New variants formed.
The Delta variant is working its way through the American South and now it's in Michigan too. Now far more kids are getting sick with Covid-19. With far more young people getting symptomatic illness, "At Texas Children's Hospital, there are more patients with COVID-19 right now than at any point in the pandemic. Tennessee is getting close to its all-time high of kids sick with COVID-19. And at Joe DiMaggio Children's Hospital in Hollywood, Florida, the number of children needing treatment for COVID-19 jumped from 20 in June to 200 in July – and has topped 160 so far in August."
This new paradigm has left school in a predicament.
How best do they protect students and staff for the coming year?
Many schools are contemplating mask mandates.
Now that even vaccinated people can spread the Delta variant, many Michigan health officials are asking people to start masking indoors and schools should be no exception, "The Michigan Department of Health and Human Services on Wednesday afternoon updated its guidance to schools for 2021-22 school year. Department officials said the update is designed to prevent COVID cases in schools, reduce disruptions to in-person learning, and protect those who are not fully vaccinated."
So far it is not an official mandate from the state government, the health department is only asking, health officials are trying to do what's best to keep kids safe. So far, the safest thing people can do is to get the vaccine, ""We are committed to ensuring Michigan students and educators are safe in the classroom, including those who may not yet be vaccinated," said Dr. Joneigh Khaldun, state chief medical executive. "MDHHS is issuing this guidance to help protect Michiganders of all ages. We continue to urge all eligible residents to get the safe and effective COVID-19 vaccine as soon as possible as it is our best defense against the virus and the way we are going to end this pandemic."
But many people are refusing to get the vaccine, and many students are not yet eligible to get the shot, so masking up may be the next best thing.
The Center for Disease Control says that everyone in schools, students and staff alike, should be wearing masks.
Several school districts have already said that they will have kids masking up this Fall. Detroit Public Schools Superintendent said that even though they originally planned to let vaccinated people go maskless, they "will be moving to a recommendation for universal masking."
As of right now, the Michigan Board of Education is leaving it up to each district rather or not they want to impose a mask mandate. But as cases rise several districts are considering doing one, "Kalamazoo and Van Buren County Health officials said their departments are now considering mask mandates in schools. "With the delta variant, we don't know how much this will impact the school setting without masks," said Danielle Persky, the health officer for the Van Buren-Cass District Health Department."
So far, nothing statewide is coming, but Gov. Gretchen Whitmer is monitoring the situation, and a possible state one is imminent if many districts decide not to implement one, according to The Detroit News, "Asked if she would intervene if many districts don't mandate masks in the coming weeks, Whitmer referenced Dr. Joneigh Khaldun, the state's chief medical executive."I can tell you that Dr. J is very focused on encouraging districts to mask up for the health of their students. Students cannot get inoculated yet," Whitmer said. "I was on the call this morning with national experts we consult with every few months ... They, too, are suggesting that masks are absolutely critical in schools."
More to come.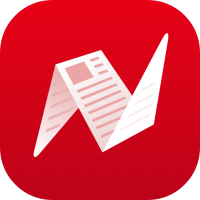 This is original content from NewsBreak's Creator Program. Join today to publish and share your own content.