Recently, The Senate passed the new Infrastructure bill that has several different aspects to it. Like any other piece of legislature there has been misconceptions and misinformation aboud.
There have been rumors circling online and social media that people will soon start taxes based on how far they drive.
So is there any merit to these rumors?
The tax per mile confusion comes from Title IIi of the new Infrastructure bill, in which it addresses Research, Technology and Education. Within this section, it tackles investigating ways to increase tax revenue, specifically, "The Secretary shall establish a programs to test the feasibility of a road usage fee and other user-based alternative revenue mechanism (referred to in the section as "user-based alternative revenue mechanism") to help maintain the long-term solvency of the Highway Trust Fund, through pilot projects at the State, local and regional level."
So before going any further, drivers won't be getting taxed any time soon, nor will it happen when the bill passes as some chatter on social media likes to suggest. It seeks to study whether or not the idea might work.
The tax per mile suggestion is a bit further in the document, page 508 if you wish to find it, specifically under subsection 13002- National Motor Vehicle Per-Mile User Fee Pilot, in which "the Secretary of the Treasury shall establish, on an annual basis, per-mile user fees for passenger motor vehicles, light trucks, and medium-and heavy duty trucks," the programs is to see how well it can help maintain the National Highway Trust.
Now, why would the government be looking into such a program?
The Drive has an excellent write up. First, one must understand that when one pays for gas at the pump, the federal government gets just 18 cents per gallon (18.4 to be exact) however, "The federal fuel tax has remained stagnant at 18.4 cents per gallon since 1993, and it hasn't been adjusted to account for more fuel-efficient vehicles, nor for inflation, which would place the tax at around 34 cents per gallon today. As alternatively powered vehicles like electric cars make up more of what's on the road today, drivers of fossil-fueled cars will pay an unproportionate amount of taxes to use the same asphalt."
Now more and more people are going to electric vehicles (EVs), and the federal government is starting to force the issue. President Biden plans on instituting a goal of at least 50 percent of cars sold being EVs by 2030.
But the federal government also needs people to pump gas, as they're already costing them money, "In 2020, around 1.8 million EVs were roaming United States roads—about half of a percent of all registered passenger vehicles. Accounting for average fuel economy and miles driven, this totals roughly $97 in missed federal fuel taxes per vehicle each year, meaning the federal government is losing out on $174.6 million of revenue annually."
In fact if Biden's goal is achieved and 50 percent of cars are electric, and the government doesn't find a way to make up tax revenue, "by 2030 would mean that the U.S. could see a $4.5 billion federal fuel tax deficit per year, meaning that it will eventually look to make this revenue up through other means. That could happen by increasing the fuel tax for remaining gasoline buyers, implementing a per-mileage tax, or perhaps even implementing an EV-specific tax for public utilities."
So while it is inaccurate to say that the current infrastructure bill will make you pay per mile, it could happen one day in the future.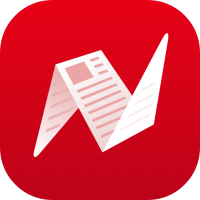 This is original content from NewsBreak's Creator Program. Join today to publish and share your own content.