Breaking.
More Metro Detroit locations are starting to require proof of vaccination. Recently, I reported that the Marble Bar in Detroit would be requiring vaccinations for entry. Two more bars can be added to the list, The Magic Bag in Ferndale and Small's bar in Hamtramck.
It should be noted that both bars are taking even more precaution than The Marble Bar did.
For The Magic Bag, one must show their actual vaccination card, not just a picture like many places, or a negative Covid test. The bar made the announce on their Facebook page, I have included the full statement here:
"Hello world ~
To best protect our staff, the public, and to alleviate anxiety due to the Covid-19 Delta variant, for the time being, the Magic Bag is putting a simple policy in place:
1. You must present proof of vaccination status upon entry.
(Driver's License / Michigan I.D. / Passport and Physical Vax card. Camera phone pics will not be accepted).
or
2. You must have proof of a negative COVID test within 24 hrs of your event. (Physical copy)
This is required for anyone who wishes to be within our friendly confines: Staff, artists, workers, etc.
Thank you for being so understanding during this strange time.
Love and health,
The Magic Bag"
The Magic Bag does not say why they won't be accepting photos of vaccination cards. Also, the Metro Times reports that "new requirement is not just limited to its patrons, but to its staff and any artists that might be performing at the venue as well."
Small's bar also took addition measures, announcing on their Facebook page:
"Effective August 6th, 2021, Small's will require all patrons and performers to show either proof of full vaccination with the last dose administered 14 days prior to arrival -or- a Negative COVID test result from within 48 hours prior to admittance. Masks will be required and must be worn at all times for those showing a negative test result to enter. By implementing these requirements, we aim to help protect the vulnerable communities, patrons, performers and our staff. To locate vaccination clinics and resources in your area, please visit www.vaccines.gov
Thank You in advance for your understanding and cooperation."
To head off the many comments. Yes it is legal for a private business to ask if you've been vaccinated before entering. Many people claim that it is a HIPAA violation or that it is violation of their 4th Amendment rights and neither is true. According to Healthline, "Joyce Smithey, founder and partner at the employment and labor law firm Smithey Law Group, said HIPAA, generally, applies to healthcare plans and healthcare providers — not grocery or other stores.
"If a private business is outside of a healthcare setting, HIPAA will not prevent it from asking for proof of vaccination status," Smithey told Healthline. "Federal law doesn't restrict private businesses from asking for proof of vaccination, although some states may pass their own laws on the issue."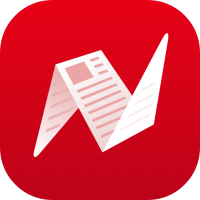 This is original content from NewsBreak's Creator Program. Join today to publish and share your own content.