Breaking,
The U.S. Senate just passed the Infrastructure bill, a $1 trillion investment in a large part of the $3.5 trillion spending bill the president and Democrats hope to pass soon. The bill will now head to the House of Representatives before it can be passed into law.
It's one of the biggest investments in the country's interior capabilities in a long time.
Michigan should benefit from the spending package, as the Great Lakes State is set to receive at least $8 billion in federal dollars to be used for roads and bridges.
The Detroit News has the total breakdown, "That total includes $7.3 billion from federal highway programs and $563 million for bridge replacement and repairs, according to estimates by the White House based on transportation funding formulas. That translates to a 31% boost in federal funding for Michigan roads and bridges."
The bill gives Michigan the resources it needs to fix, and maintain critical frameworks around the state. Senator Debbie Stabenow said, "What this bill is going to do is create resources to do a lot of things that we need to rebuild Michigan that are so critical. Michigan's just about on every page of this bill."
The bill will also bring economic opportunity to Michigan, Senator Gary Peters pointed out, "The infusion of federal money will make a difference for Michigan residents on the go but will also create good-paying jobs as construction goes forward, said U.S. Sen. Gary Peters, D-Bloomfield Township."
The White House Twitter account released one of the best write ups of the bill and how it will benefit Americans, stating:
The infrastructure deal is a historic investment in:
- Public transit
- Passenger rail
- Bridge repair
- Clean drinking water
- Clean energy transmission
- Electric vehicles
There are several notes that Michiganders should look at. One that jumps out immediately is an investment in public transit. The Detroit Metro area has one of the worst public transit systems in the country, severely lacking compared to other cities of similar size. While a full on subway system is out of reach, improving the bus system, and making the city more navigable without a car would help.
The other note that people should watch is the clean drinking water bit. It is one of the biggest concerns Michigan has. Flint is still recovering from the water crisis it had a couple years ago, and much of the northern drinking water has been polluted by PFAS, forever chemicals that are toxic to humans and don't break down in nature, "There's funding for water infrastructure, including $15 billion to eliminate lead service lines, and $10 billion to aid in the cleanup of certain toxic per- and polyfluoroalkyl (PFAS) chemicals — which Peters said is the "most money ever put into PFAS remediation ever in history."
The bill has other smaller areas of concern that one might now immediately consider. For instance, Wildfires and Floods are also addressed, "Wildfires — The infrastructure deal invests $8B in wildfire risk reduction by providing funding for community wildfire defense grants, mechanical thinning, controlled burns, the Collaborative Forest Restoration Program, and firefighting resources," as well as "Flood Mitigation — The infrastructure deal includes $12B to boost coastal resilience, fund FEMA flood mitigation grants, and better mapping."
These are two incredibly important areas. Much of Northern Michigan has spent time in drought conditions and high fire danger. There was also a wildfire in Oscoda township earlier this year. The money should help mitigate the fire risk.
And anyone who's lived in Michigan knows the danger of flooding. Last year, a levee broke and nearly swallowed all of Midland. And almost all of Metro Detroit has been underwater this summer due to heavy rainfall.
More to come.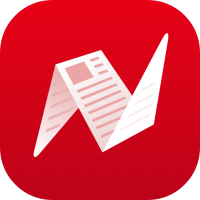 This is original content from NewsBreak's Creator Program. Join today to publish and share your own content.