Breaking.
As Covid numbers climb, doubling in over a week, counties are now starting to take precautionary measures.
Oakland County's numbers have been rising steadily, "With a seven-day average of 78 COVID-19 cases per day, Oakland County is firmly in the "substantial" range of the CDC's guidance for everyone to wear a mask indoors regardless of vaccination status," the Oakland Press reports.
With this new rise in cases, the county is taking action, ""With COVID-19 variants in the community, vaccination continues to be the most effective way of stopping the spread of the virus," Oakland County Medical Director Dr. Russell Faust said. "In light of the recent rise in COVID-19 cases, which include the Delta variant, we agree with the recommendation by the Centers for Disease to Control for all Oakland County residents to wear masks and socially distance in public indoor spaces regardless of vaccination status."
This comes after a mostly maskless summer, where most of the state had returned to a state of normalcy.
However, rising Covid cases, the spread of the new Delta variant, and waning vaccination rates, on top of climbing hospitalizations, local governments are going to need to take measures to reduce spread.
Oakland County isn't the only one, "The guidance affected 33 counties as of Monday — including large ones such as Oakland, Macomb and Ingham — up from 10 mostly small, rural counties when the Centers for Disease Control and Prevention's recommendations were issued nearly a week ago. The counties are home to more than 4.5 million residents, 46% of the state's population."
So far there is still no plan from the governor's office to issue a mask mandate, "Gov. Gretchen Whitmer said she does not plan to reinstate a mask requirement but has urged people to get vaccinated and wear a face covering when inside and among groups. Nearly 57% of residents ages 12 and older are fully vaccinated, which is shy of the national average of 58%. Michigan's vaccine rate ranks around the middle of the pack among states."
Michigan doctors agree with the CDC's guidelines, "If it helps prevent spread, then it helps prevent replication of the virus and would help prevent any further infections with the delta variant or any future variant. That's why we need to get on top of this right now," said Dr. Joel Fishbain, medical director for infection prevention at Beaumont's hospital in Grosse Pointe."
So far, Michigan has seen low numbers through the summer, but things are changing rapidly. Most of the southern United States is in the grips of the Delta variant, with ICU's packed, hospital workers quitting, and and uncontainable spread.
Michigan still has time left to get things in order. The process is already in the works. Many employers and businesses are requiring vaccinations for employment. Stores and workplaces are now asking individuals to mask up to stop the spread.
One can only hope it will be enough.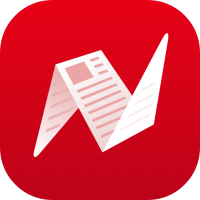 This is original content from NewsBreak's Creator Program. Join today to publish and share your own content.