As I write this the number of people getting the Delta variant is increasing throughout the state. Today alone, Mlive reported that Delta variant infections are up 165% in the state, and "The known cases are spread throughout 39 counties, according to data released Wednesday, Aug 4, from the Department of Health and Human Services. Counties with the most identified cases include Oakland (32), Wayne (27), Kent (18), Branch (12), Macomb (11), and Ottawa (10)."
The Covid-19 variant, commonly referred to as Delta, has become the dominant strain in the country and it is currently surging in several places. It's just gotten ahold of Michigan, "Health officials have warned that the delta variant is more transmissible than smallpox, the common cold and seasonal flu, and as contagious as chicken pox. It's also believed to be spread easier by vaccinated individuals than previous strains, though unvaccinated individuals remain eight times more likely to get sick and 25 times more likely to be hospitalized or die from COVID-19, according to a report from The Washington Post."
But this isn't a scare tactic.
It's an opportunity.
Several other states and cities are facing surging numbers, full hospitals, and overburdened ICU's. Many hospitals are seeing numbers similar or worse than the initial surge, "These are the darkest days of this pandemic," Dr. Catherine O'Neal, chief medical officer of Our Lady of the Lake Regional Medical Center in Baton Rouge, Louisiana, said at a news conference with Edwards. "We are no longer giving adequate care to patients."
It's only getting worse.
States down south are breaking records, "More than 10,000 patients were hospitalized in Florida as of Sunday, surpassing that state's record. Louisiana was expected to break its record within 24 hours, prompting Governor John Bel Edwards, a Democrat, to order residents to wear masks again indoors."
Today, Austin, Texas announced that they were moving in Stage 5 precautions, "BREAKING: Austin health officials now officially ask businesses to require masks and distancing for their operations; restaurants are asked to rely upon curbside and pickup when possible as the city moves to Stage 5 guidelines,' Tony Plohetski relayed via Twitter.
Michigan's numbers are creeping up. At the time of this reporting, the 7 day average is double than it was a week ago. This comes as Michigan's vaccination numbers have flatlined. It's important to not wait until it's too late.
The Michigan Department of Health is still urging people to get the shot, saying " Getting vaccinated protects against the Delta variant & prevents severe illness, hospitalization, death; it also helps reduce the spread of COVID-19 in communities."
The vaccine has shown to greatly reduce chances of death and severe disease. It also keeps people out of the hospital. Beaumont hospital recently announced that only .06 % of their Covid patients were vaccinated.
You can find out your nearest vaccine location here: https://www.vaccines.gov/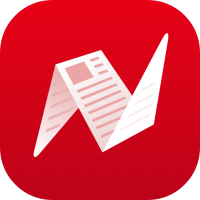 This is original content from NewsBreak's Creator Program. Join today to publish and share your own content.