Today, Beaumont Health System announced that it will mandate the Covid-19 vaccine for everyone who works there.
This will include employees, volunteers, and doctors practicing at Beaumont campuses.
Beaumont Health CEO John Fox released the following statement, "We have a duty to protect our patients and our staff. The Delta variant is the most contagious form of COVID-19. It spreads much faster than the original version of the virus. We want all Beaumont team members to stay healthy. The vaccine is the only safe and effective way to truly protect against COVID-19."
WXYZ reports, the healthcare system said that the mandate will begin when one of two conditions happen. First, should the Food & Drug Administration approve one of the Covid-19 vaccines currently out, or if Michigan experiences another wave of infection.
Beaumont clarified their stance in a written statement:
Anyone who works in a Beaumont facility, including employees, volunteers and providers who practice or work at Beaumont facilities, will be required to get the vaccine. Team members must be fully vaccinated within six weeks of full FDA approval of any viable COVID-19 vaccine. Team members who do not meet exemptions and refuse to get vaccinated will initially be suspended. Those who choose not to be vaccinated will no longer be allowed to work at Beaumont. Additional details regarding Beaumont's policy will be shared in the comings [sic] weeks.
Beaumont isn't the only hospital system to begin requiring mandates. Ascension health also announced that they would require vaccination.
Spectrum Health, Michigan's largest healthcare system has also mandated that employees will need to be vaccinated. Spectrum and Beaumont are expected to merge sometime within the next year, so this could explain why both hospitals would be announcing the mandates around the same time.
Between the two hospital systems, 64,000 employees would need to be vaccinated. Spectrum has said that 70% of their employees have been vaccinated, and Beaumont has vaccinated approximately 63% or its employees at the time of this reporting.
Henry Ford Health made the decision, weeks ago and has been dealing with the fallout. There have been several protests from employees who didn't want to take the vaccine.
It's not clear what reaction workers at their other hospitals will have.
The mandate brings up a debate for months.
Can businesses require their employees to get vaccinated?
The short answer is yes they can. Many workplaces require inoculations, like the flu vaccine, to work there. This is just one more. Also, once the FDA officially clears it, workers won't have as big a leg to stand on.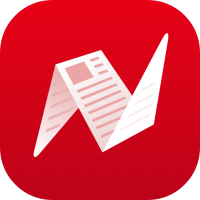 This is original content from NewsBreak's Creator Program. Join today to publish and share your own content.