With the Delta variant running amok among the unvaccinated, there are still people hesitant to get the vaccine as doctors and nurses beg people to get it.
Just recently an Alabama doctor expressed her heartbreak treating patients sick with Covid while they begged for the vaccine, but all she could tell them was "It's too late."
But Michigan lawmakers are making pre-emptive moves to stop younger segments of the population from getting vaccinated.
The posturing has already begun.
A group of Republican lawmakers has already announced that they are trying to stop Michigan's Department of Health and Human Services from mandating vaccines for school age children.
State Senator Tom Barrett sent the first shot over the bow, "We're very protective of parental rights and the rights of individuals to choose for themselves whether or not they want to receive the vaccine," he said.
He continued, "This is people who work in a regular office setting and their employer, before they can log into their computer terminal for the day, is asking them whether or not they've been vaccinated, which is a real invasion of their medical privacy."
This is the talking point that keeps coming up.
Just last week, Dallas Cowboy quarterback Dak Prescott refused to answer whether or not he'd been vaccinated, calling it a HIPAA violation. He was subsequently dragged online because it was not remotely true, "That's a common misconception but is "simply untrue," said Robert Gatter, a professor with the Center for Health Law Studies at St. Louis University School of Law. Citing HIPAA as a reason to not disclose vaccination status is often a "knee-jerk reaction" that "quickly gets turned into a statement that sounds like law," Gatter said. People sometimes say, "'But I have a right not to be asked that question,'" he continued, "and it's just not the case."
But people refusing the vaccine, and telling others not to get it, keep bringing up that it's a privacy issue when it is not.
Michigan schools already ask whether kids are vaccinated, "Michigan schools already require some information on the vaccination status of their students. For instance, schools require children to get and disclose they have gotten the measles vaccine. It's the same for other common childhood diseases like mumps and whooping cough."
Arguably it would be even more important to find out the vaccination status for children with a disease as transmissible as Covid-19.
Also, saying that asking for proof of vaccination violates your privacy, but multiple institutions have the ability to ask if you've been vaccinated,
There's an ethical component to having kids vaccinated as well, and it lies not in privacy but in public health, ""There are a lot of things that we could say you should do for your own good but we don't want to mandate that," said Sean Valles, the director of the university's Center for Bioethics and Social Justice. "But when it comes to COVID-19 vaccines, my being vaccinated means I'm less of a risk to other people and so I am less likely to transmit it to other people because I'm less likely to be infected in the first place."
If even a small percentage of the kids in the school are unvaccinated, it poses a threat of an outbreak and puts other students and teachers in danger.
So, if a mandate was to be put in place it would be warranted.
Here's the thing.
No one is making a mandate. At least anytime soon.
It's pure posturing.
Democrats haven't said they'd push for it. Neither has Gov. Whitmer.
It's just an attempt to curry favor with people who don't want to get vaccinated.
"Nobody is going to hold kids down and force them to be vaccinated, It's not a plan by the health department, it's not a plan by the governor and it's not a plan of mine," said state Senator Curtis Hertel Jr., D-East Lansing.
The Michigan Education Association isn't pushing for a statewide mandate either, instead the group felt that it should be left to local districts.
Michigan Republicans are creating a problem that hasn't even risen yet.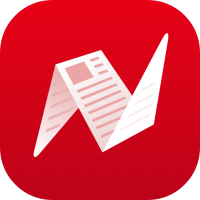 This is original content from NewsBreak's Creator Program. Join today to publish and share your own content.