As the pandemic wears on, the fight to get the populace vaccinated gets ever more important. Currently, the government and healthcare systems are trying everything possible to get shots in arms, block parties, celebrity endorsements, lotteries. Anything.
Most public health experts agree that getting the majority of Americans vaccinated is the key to ending the pandemic.
But there is still one group that hasn't been able to get vaccinated and remains the groups that now needs protection if not from getting the vaccine themselves, then having those around them inoculated.
As of the time of this reporting, the vaccine has been made available to everyone over 12 years old.
But that still leaves elementary age children vulnerable.
And it also brings about the political quagmire of whether or not kids need to be vaccinated to be in school.
And with the school year coming, school districts and states are trying to figure out what to do.
So where are officials falling when it comes to mandates?
Let's look at the facts.
According to the Wall Street Journal, "Many education officials, public-health officials and parents believe that vaccinating children against Covid-19 will play a key role in resuming normal life in time for in-person learning in the fall."
Now, according to the same article, it shows that kids 12 and up are safe getting the Pfizer vaccine, and Moderna is expected to start vaccinating that age range too. 23% of young teens have already been vaccinated, with the second vaccine option that number is sure to grow.
There is growing favor mandating vaccinations for middle-schoolers and above, "About 51% of people are in favor of mandating vaccines for middle-school students, 56% for high-school students and 61% for college students, according to a Gallup poll of more than 3,500 adults conducted in May."
Also, the same survey said that 53% of parents of kids 12 to 15 years old will be getting their kids vaccinated with the same number of parents wanting to get their kids younger than 12 vaccinated.
So what does this mean for Michigan kids and Michigan parents?
Currently, "Michigan schools already require some information on the vaccination status of their students. For instance, schools require children to get and disclose they have gotten the measles vaccine. It's the same for other common childhood diseases like mumps and whooping cough," according to a Fox 47 News report so asking if a child has been vaccinated for Covid-19 is not a stretch.
At this time, it does not look like there will be a mandate. Instead, the Michigan Health department wants to educate parents and have them weigh their options, "The only thing we're going to do is to go out there and tell the truth about the vaccines and encourage people to actually get them and I wish my colleagues would do the same," said Michigan Senator Curtis Hertel, Jr., D-East Lansing.
Even the Michigan Education Association does not recommend a statewide mandate at this time, "The Michigan Education Association, which represents close to 120,000 teachers and other education workers across the state, said that, even if schools decide to mandate vaccines, that decision should be made at a local level."
So, while nearly every health care worker and government official is recommending everyone to get vaccinated, it does not look like it will be a requirement to attend Michigan school this Fall.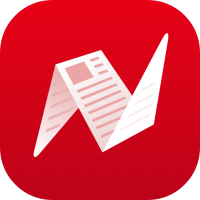 This is original content from NewsBreak's Creator Program. Join today to publish and share your own content.