Last year when the pandemic made the world shut down, it laid off a record number of Americans.
Because people were forced to stay home, the federal government increased unemployment to help Americans get by. The CARES act increased payments by $600 dollars. There was an initial extension of a $300 increased payment.
Many states carried on afterwards. Recently, several like Texas and Florida, have halted their additional payments.
Michigan's legislature has been trying to end these payments. Back in June, the Michigan House voted to end the additional unemployment under the guise of forcing people, Rep. beth Griffin, R-Mattawan, explained her position, "Businesses have already done everything humanly possible to attract people back to work but people have been honest and simply said they're making too much money on unemployment to come back."
However, the Governor's office countered that the state's unemployment numbers were better than average and that the additional money will fuel a faster recovery.
All of this led to Governor Whitmer vetoing the bill and keeping the extra $300 a week, saying, " Ending these enhanced (unemployment insurance) benefits on July 31, as proposed by HB 4434, would drain $1.5 billion from our economy – money that will instead flow into our local economies and support small businesses," Whitmer explained in her veot letter.
She did not close the door on stopping the $300 bonus payment, but Republicans would have to agree to changing the current $362 standard unemployment to $422. Also, they would need to agree to spending $1.4 billion to make up for the shortage in child care.
Republicans decried the decision, "Republicans and business owners have criticized the extra unemployment benefits, saying it encourages people not to work and causes a labor shortage."
Michigan GOP Chairman Ron Weiser commented, "Paying people to stay home and not work while running around the state touting her commitment to small businesses is the height of hypocrisy," Weiser said in a statement.
This is a popular Republican talking point but it is not necessarily true.
It should also be noted that there is ample evidence suggesting that increased unemployment is not the major cause of the labor shortage.
Several economists say that remote learning and closed schools is the primary cause of the labor shortage, " Nearly 7.3 million adults say they are not working because they are caring for children who are not in school or daycare, according to the most recent Census survey data from mid- to late May," a report from CNN explains.
So the people who depend on the extra money can still receive it without having the rug pulled from under them, especially those who had to stay home to care for kids.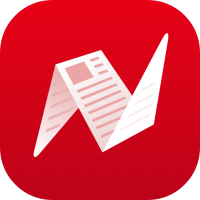 This is original content from NewsBreak's Creator Program. Join today to publish and share your own content.