Small businesses were hit hard this last year and half. Many were forced to downsize staff in order to stay afloat, hundreds of businesses were forced to shut down their doors for good.
Restaurants and small retail businesses took some of the biggest hits during covid and with things starting to open back up, things might get back to normal.
There's just one thing.
They can't seem to get anyone to work for them.
It is a frequent sight around Metro Detroit, "We're Hiring" signs are in just about every business' window.
Retail and restaurant establishments saw a massive exodus over the last year. Many left to take care of children as schools shut down, others couldn't afford the reduced hours and had to look for different jobs.
Many have found that there are better options, "According to a survey by the Detroit Regional Chamber, more than 20% of employees said they didn't feel safe going back to work, and almost 14% said they wanted better wages and benefits too."
The jobs market is strong, lots of businesses are hiring, and small businesses are now having to work harder to attract workers, ""What it really comes down to is if businesses want to attract workers. They have to make the jobs more attractive -- maybe that means raising wages, maybe it means providing paid sick leave, or family leave or adjusting their scheduling so that the scheduling is more predictable," says Peter Ruark, a senior policy analyst for the Michigan League of Public Safety.
Even with mask mandates and capacity limits going away most businesses can't open back up because they simply don't have the staff to do it.
Some blame the increased jobless benefits, the federal government has added $300 to unemployment benefits so many people are making more than they were doing a job for minimum wage,
The state House recently voted to get rid of the extra unemployment on the grounds that it was keeping people from finding a job.
Gov. Whitmer will most likely veto the bill should it reach her desk, she wants the added benefit to continue, "Whitmer is asking lawmakers to reinstate certain employers' ability to hire new workers who, while working, would still get a $300-a-week unemployment benefit into early September. The governor is touting Michigan's "workshare" program as a return-to-work incentive as companies struggle to fill jobs amid the pandemic. It provides partial jobless benefits when businesses bring back laid-off employees at reduced hours or they cut workers' hours rather than let them go."
Also, two large segments of the workforce are not working as much, for instance, the number of women working has reduced during Covid, "Fewer women are working due to taking on larger caregiving roles amid school closures and other safety protocols, yet they traditionally make up about 70 percent of the restaurant industry's staff."
Also teens have been missing from the workplace, "Fewer teens are working, too, with 1.8 million fewer seeking jobs in summer 2020 across the U.S. Traditional first jobs, like fast food restaurants, have been affected."
Hopefully, as the pandemic winds down, these two populations will be able to return to the workforces and should help with the staffing shortages.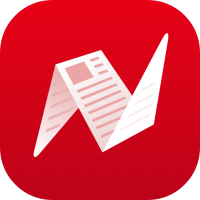 This is original content from NewsBreak's Creator Program. Join today to publish and share your own content.