Last November saw a tumultuous election that ended with several prominent figures making false accusations about the election's integrity.
One of the biggest proponents of the false narrative was Sydney Powell who agreed to represent former President Donald Trump as his campaign tried to claim that he had actually one the election. In this frivolous pursuit, Powell and several others tried to get the electoral votes from several states, including Michigan, thrown out.
Now Powell is facing repercussions for her actions, she along with other attorneys involved must appear in court, "Federal judge Linda Parker ordered Sidney Powell and other attorneys who had represented Trump in an election results dispute last year to appear in court at 2 p.m. July 6.
Michigan Attorney General Dana Nessel has asked the court to sanction Powell, a Texas lawyer, along with Michigan attorneys Greg Rohl, Scott Hagerstrom and Stefanie Junttila, for pursuing a case that sought to overturn state election results based on lies."
Powell claims that if she is asked to appear in court then she will provide evidence that the state's election was stolen by democrats, however, the results have been certified showing Joe Biden won the state, and it has been confirmed several times over.
Powell is accused by Michigan Attorney General Dana Nessel of making statements she knew to be false, "Nessel said Powell later made "multiple stunning admissions regarding her own statements, even going so far as to say, 'no reasonable person would conclude that the statements were truly statements of fact."
This isn't the only trouble into which Powell has gotten herself, earlier this year Dominion Voting System took Powell to court in a $1.3 billion dollar lawsuit because of her claims that the machines were illegally switching votes from Donald Trump to Joe Biden.
Powell's attorney has offered the defense that Powell "admitted that no reasonable person would have concluded her statements were fact."
Powell was one of the people working to instill doubt in the country's institutions and that the voting system, the bedrock of the country's democracy, was being tampered with. These helped fan the flames of discord around the country, and now Powell is being taken to task and will have to answer for leading people astray.
Nessel commented on Powell's actions, ""As lawyers, fidelity to the law is paramount," Nessel said at the time. "These individuals worked to further conspiracy theories in an effort to erode public trust in government and dismantle our systems of democracy. Their actions are inexcusable."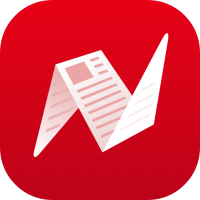 This is original content from NewsBreak's Creator Program. Join today to publish and share your own content.