For many people last spring meant shutting down and staying cloistered in their homes watching Netflix and making Sourdough Bread.
However, for many Michigan workers shutting down was not an option. Doctors and nurses labored on Covid floors, but they were not the only ones working. There were a myriad of professions that had to stay at work in order to keep society running.
Grocery store workers, restaurant servers, bus drivers and many more had to still work and come in contact with the public despite the risks.
They were labeled "essential workers," and for a while they were appreciated, but as the pandemic wore on, they faced backlash as they tried to enforce safety precautions and social distancing measures. Youtube was full videos showing people refusing to wear masks and berating employees.
For many they did it while only making minimum wage, "According to Whitmer's administration, more than half of all occupations in the U.S. with a median wage below $15 per hour are considered essential."
Now there is a proposal in the State Legislature to give these workers a one time bonus payment to show gratitude for their service.
Michigan governor Gretchen Whitmer supports the idea and is fighting to get he measure through the House and Senate, "Today, we honor the untold sacrifices made by essential workers who stepped up for their families, communities and the state of Michigan by paying them what they deserve," Whitmer said. "The hundreds of thousands of folks who worked through the pandemic to keep the rest of us going embody what being a Michigander is all about: You care for your neighbors. You work hard. You get it done no matter the odds. We must ensure they have the support they need to thrive as we emerge from the pandemic together."
The press release continued by showing that the workers deserved the payment, ""I will fight alongside my colleagues in the Michigan House and Senate to ensure that frontline and essential workers get the hero pay they deserve as we continue our economic jumpstart, and I look forward to signing a piece of legislation that makes effective use of the federal stimulus dollars we have to invest in working families and communities," Whitmer said. "We cannot waste the opportunity we have to deliver meaningful change that makes a real difference in people's lives, especially those who worked courageously through the pandemic ensuring the rest of us could live our lives as normally as possible."
The proposal would send "hero pay" to a number of different public sector workers. It would send a $1,000 bonus to first responders as well as additional money to giving money to direct care workers.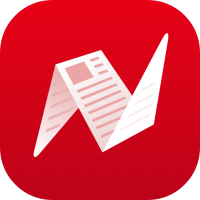 This is original content from NewsBreak's Creator Program. Join today to publish and share your own content.