SAINT PAUL, MN - The history of Saint Paul's Mears Park began on July 1849, when landowners Robert Smith and Cornelius Whitney passed the land known as the Whitney & Smith Addition to the public (there was no formal city of Saint Paul at the time). The park, known a short time later as Smith Park, was occupied by squatters until 1872 and shortly after became the first workhouse for the city. Law enforcement took vagrants and other lawbreakers serving less than fifteen days to Smith Park to break rocks until their sentences were up.
When Smith and Whitney donated the land, their expectation was for it to turn into a public park. In early September 1880, residents of Lowertown (then known as lower town) called for local officials to live up to the agreement  entered into many years ago. They felt the land had become nothing more than a "rock pile" and demanded it be cleared to make way for a park.
City officials agreed that Smith Park had fallen into disgraceful condition. They considered it nothing more than "a common receptacle for all kinds of filth, until the stench of its rottenness (had) become rank and smell(ed) to high heaven."
It was in such poor shape that the surviving heirs of Cornelius Whitney got involved. Sarah and Rosabel Whitney believed Saint Paul had taken advantage of Mr. Whitney's generosity by failing to provide the public "a beautiful and healthful...park," The park was supposed to be a place enjoyed by families instead of the "occupancy of convicted criminals" it had become.
The two claimed the city's blatant disregard for the agreement entered into in 1849 gave them a legal reason to reclaim the land.
The city's political leadership disagreed with their assessment, and called for the park to be graded in January 1882. They also asked police to remove all "nuisances...without delay." However, by June of the same year, work hadn't yet begun. Mayor Edmund Rice joined the cause of those who wanted to see a park, hoping that the grading would open up a "breathing place..of an inestimable value" for the people of the growing city.
A week later, officials announced an idea which seemed to have some merit. They would look to "several of the old settlers and wealthy men" of the city to take part in finally delivering a beautiful park worthy of the people of Saint Paul. The plan was to have each prominent citizen in the city plant a tree in the park in honor of their family - a memorial to the settlers who took part in the early life of Saint Paul. While it seemed that many of the city's elite were for it, the idea never came to be.
By the end of the year, the land remained untouched, and the city began discussing the steps they would have to take to sell it. Due to the incredible growth of wholesale businesses in the area, they felt Smith Park was "unsuitable as a park" and would be of better use if sold and a buyer allowed to build another warehouse on the land.
Money from selling the park could be used to buy other downtown area parks as well as improve existing ones. The city's concerns were in part due to the hours of area businesses. Most closed at 6 pm, and because it was so close to the railroads and incredibly dark at night, the park was doing nothing more than attracting the wrong element. It was safer to let it go than try and improve it.
In February 1884, a judge ruled that the land belonged to the city. Although they weren't sure if they were legally allowed to do it, conversations about selling it started to heat up by April. In its current state, Smith Park was a disgrace to the city, scattered with "all sorts of trash and refuse matter" as well as "night tramps and other outcasts" spending time there.
The prevailing opinion among downtown business owners was the area was for business people to do business, not sit down in a park and enjoy themselves.
Thankfully, that never came to be. By the middle of 1885, the city finally finished grading the park and began taking the next steps of adding trees, a walkway, and a "water basin containing ornamental rock work with flowing water." By 1886, nearly forty years after first being gifted the land, a beautiful park was finally in place.
It was such an incredible success that shortly after its finish, Smith Park was considered a potential location for the Inaugural Winter Carnival's ice palace.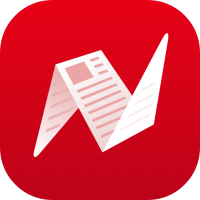 Sources
Daily Globe (St. Paul). "City Globules." September 9, 1880, 1.
Daily Globe (St. Paul). "City Globules." September 2, 1881, 1.
Daily Globe (St. Paul). "Smith Park." September 11, 1881, 7.
Saint Paul Daily Globe. "A Good Idea." June 29, 1882, 4.
Saint Paul Daily Globe. "Proceedings of the Common Council." June 23, 1882, 2.
Saint Paul Daily Globe. "Proceedings of the Common Council." January 20, 1882, 3.
Saint Paul Daily Globe. "Smith Park Airing." April 8, 1884, 2.
Saint Paul Daily Globe. "Smith Park Litigation." February 16, 1884, 3.
Saint Paul Daily Globe. "Summit Square." May 24, 1885, 1.
This is original content from NewsBreak's Creator Program. Join today to publish and share your own content.