Image of Samuel Huntington Morgan
MNopedia
Samuel Huntington Morgan was born on February 21, 1911, in Duluth, Minnesota. At age 7, he and his parents moved to Saint Paul. Morgan was a long-time attorney and an ardent champion of Minnesota's outdoors. Due to his advocacy efforts, several of the state's most popular open spaces have been created, preserved, or expanded.
Morgan's first foray into environmentalism came after World War II when communities throughout the country began spreading beyond city limits into the suburbs. As suburbs expanded, people became more interested in preserving open spaces. With memories of swimming in the Saint Croix River during summers spent in Duluth, Morgan became caught up in a nationwide call to action. His conservation efforts began as a result of his enjoyment of natural landscapes.
Fort Snelling State Park was his first chance to get involved. In January 1961, Morgan and his wife Natalie were invited to a Fort Snelling State Park Association meeting by their friend Thomas Savage. It outlined the "opportunity and citizen effort required for a park at Fort Snelling." A post-meeting offer to help "Tom … if he needs it" resulted in weekly meetings at the Saint Paul Athletic Club that culminated with the passage of an act to establish Fort Snelling State Historic Park on April 20, 1961.
Morgan was named president of the Minnesota Parks Foundation in 1967. It served as a "vehicle for the receipt of tax-deductible gifts" under the Minnesota Council of State Parks sponsorship. In a meeting held on July 8, 1967, it was decided that a permanent revolving fund would be the best way for the foundation to achieve its organizational goals. A property is purchased with public money and then sold to the state to replenish the fund.
The first official acquisition project would be the recently for sale Dosé property along with Trout Lake. That initial 410-acre land purchase later became a section of Afton State Park.
To carry out the acquisition, Afton Land Company was formed. It was assigned to the Dosé purchase agreements, and the task of finding the necessary funds for purchase began. The process was not without its challenges. Legislative constraints prevented the park from being enacted until 1969. The company was concerned that they wouldn't be able to assure donors their substantial gifts would result in a state park, thus negatively affecting their fundraising efforts.
Ultimately, the purchase agreement was completed through a combination of charitable gifts and secured loans. As soon as that initial purchase was completed, the group met with nearby property owners to discuss buying their property as well. Although the foundation had sketched the initial property boundaries, the actual park boundaries couldn't be determined until the 1969 State Legislature met to enact the park and designate the land. When the proposed park was presented to the legislature, it consisted of 827 acres. Despite strong opposition, park supporters ultimately prevailed.
Gov. Le Vander signed the legislation after receiving assurances that the Afton Land Company was not profiting from the purchase.
In the 1980s, the Trail Foundation acquired abandoned railways for trails. The new opportunity coincided with the popularity boom of linear sports, and existing parks could not accommodate these new modes of recreation and travel. First, the Soo Line Trail (later a part of the Gateway Trail) was acquired, followed by the Cannon Valley Trail. They used the same process as previous parkland acquisitions.
A merger in 1987 between the Minnesota Parks Foundation and Minnesota Council of State Parks created the Minnesota Parks and Trails Council. In 2000 that organization was renamed the Parks and Trails Council of Minnesota. The council has acquired more than 10,000 acres of land since 1967, valued at more than 29 million dollars. More than 4.5 million dollars are currently in "the revolving fund," now known as the Samuel H. Morgan Land Fund.
Morgan was a true champion of Minnesota's Great Outdoors and was instrumental to the success of each of the many endeavors to which he contributed. Despite this, he often avoided direct praise. He talked of merely "swimming with the tide" and noted that "(n)early all the parks (he) helped create (was) first conceived by others." In his view, projects were grand undertakings whose success was contingent upon the work of many talented, passionate individuals.
People who witnessed Morgan in action and those who continued his work viewed him as a relentless crusader. The environment was his passion, and he was committed to preserving open spaces for future generations. Sam Morgan's name is synonymous with Minnesota's parks to those who knew him.
He was a trailblazer who believed open spaces and cities were interconnected. Morgan was recognized for his work during his lifetime and after his death on October 17, 2000, at the age of 89. A couple of the many accolades Morgan received include the opening of the Samuel H. Morgan Trail Interpretive Center in William O'Brien Park in 1985 and the naming of August 11, 1992, as Samuel H. Morgan Day by the Metropolitan Council for "extraordinary vision and leadership."
Morgan was an influential environmental activist during his lifetime, despite lacking expertise in forestry and ecology. He played a part in the establishment of Fort Snelling Park and Lilydale Park, the creation of Afton State Park, the expansion of William O'Brien State Park, the birth of the Gateway Trail, and more.
On September 20, 2002, two years after his death, a bicycle and pedestrian path along the Mississippi River in Saint Paul was named in his honor. The Samuel H. Morgan Regional Trail is a vital cycling route in the city and the southern section of Saint Paul's Grand Round Scenic Byway.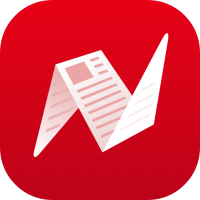 Sources
Austin, Paul. "One Man's Quest - Samuel H. Morgan." Minneapolis Star Tribune (Minneapolis), March 29, 2011.
City of Saint Paul Communication Services. "Official Re-opening of the Sam Morgan Trail." YouTube. September 9, 2010. https://www.youtube.com/watch?v=zY7DYEKTPGA.
Crosby, Jackie. "In St. Paul, a new approach to the downtown riverfront ; After two decades of planning, demolition, collaboration and renovation, the Shepard Road area has advanced from industrial drab to become livable, scenic and inviting." Minneapolis Star Tribune, November 27, 2003.
Divine, Mary. "Parks Visionary was Literally a Trailblazer; Sam Morgan Looks Back on a Lifetime of Park Victories." St. Paul Pioneer Press, July 27, 2000.
Editorial. "Samuel H. Morgan; all Twin Citians are Beneficiaries." St. Paul Pioneer Press, October 19, 2000.
"Friends of Fort Snelling - Fort Snelling State Park History." Friends of Fort Snelling - Home. Accessed from http://www.fortsnelling.org/Fort-Snelling-State-Park-History.
Hella, U. W., and Robert A. Watson. Quest for Excellence: A History of the Minnesota Council of Parks, 1954 to 1974. St. Paul: Minnesota Parks Foundation, 1985.
Kimball, Joe. "Ponder This: Would your neighbors vote for you? ; Wellstone signs abound on Coleman's block; there are few signs at all on senator's turf." Minneapolis Star Tribune, September 20, 2002.
Morgan, Samuel H. Environmental Recollections: Including the Story of the Minnesota Parks Foundation, the First Twenty Years, 1967-1988. Saint Paul: Sam Morgan, 2000.
Pina, Phillip. "Minnesota Loses Steward of Land; St. Paul's Sam Morgan, 89, Helped Preserve Open Spaces." St. Paul Pioneer Press, October 18, 2000.
"Session Laws of Minnesota for 1961." Minnesota Legislature - Office of the Revisor of Statutes. Last modified April 20, 1961. https://www.revisor.leg.state.mn.us/laws/?id=570&year=1961&type=0.
This is original content from NewsBreak's Creator Program. Join today to publish and share your own content.