Dave Winfield, a native of St. Paul, is one of the top all-around athletes to come out of Minnesota.
Star Tribune
Saint Paul native and Central High School and University of Minnesota great Dave Winfield had an illustrious professional baseball career that culminated with him being elected into the sport's Hall of Fame in 2001.
He played for six teams over his incredible twenty-two-year career, though he is best known for his time with the San Diego Padres and New York Yankees. In 1992 he was a member of the Toronto Blue Jays team that won the World Series.
Winfield was a twelve-time all-star and the recipient of seven Gold Glove and six Silver Slugger awards. He was an incredible hitter. He finished his career as one of only seven major league players with more than 450 home runs and 3000 career hits (465 home runs and 3,110 hits). Winfield is also one of only three professional athletes ever drafted by teams in three different sports and was such a gifted athlete that ESPN named him the third-best all-around athlete of all time.
In 1993 Winfield, a free-agent fresh off of a World Series win with the Toronto Blue Jays, signed a contract to play right field and designated hitter for the Minnesota Twins. At the age of 41, he hit 21 home runs and was a bright spot for a Twins team that finished the year with only 71 wins. On August 31, 1994, the trade waiver deadline, Winfield was traded from the Twins to Cleveland for a player to be named later.
The Cleveland team was in contention for a wild-card spot and felt that right-handed power hitter would be "an invaluable asset to the club" if the season were to resume. A couple of weeks later, on September 14, 1994, MLB officials canceled the season.
Winfield signed with the Indians as a free agent before the start of the 1995 season. The Twins never received the agreed-upon "player to be named later" from the Indians to complete the trade.
Legend has it, to settle the transaction, Cleveland executives took Twins executives out to dinner and picked up the check. Winfield, the only man in sports history to be drafted by four different sports teams, is the only professional athlete to have been traded for dinner.
Or was he?
It turns out the story grew out of a flippant statement from then Twins GM Andy MacPhail, who had a cordial relationship with the Cleveland GM. He remarked that the two of them would figure it out over dinner at the GM meetings.
Because Winfield had never put on a Cleveland uniform during the 1994 season due to the strike, the Twins didn't think it was necessary to receive the player to be named later portion of the trade. It was forgotten, left incomplete.
Dave Winfield, a "five-tool" athlete who was the first outfielder to jump from college baseball directly to the MLB (bypassing the minor leagues completely), retired at the end of the 1995 season.
While it makes for an interesting story, MLB Hall-of-Famer Dave Winfield was never traded by the Minnesota Twins to Cleveland for dinner.
It never happened.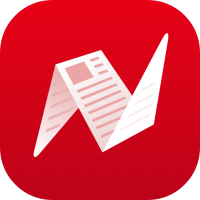 Sources
Brinda, Greg, and Bill Livingston. The Great Book of Cleveland Sports Lists. Philadelphia, PA: Running Press, 2008.
"Cleveland Trade Nets Winfield," Kentucky New Era, September 1, 1994. http://news.google.com/newspapers?nid=266&dat=19940901&id=GvIrAAAAIBAJ&sjid=LGoFAAAAIBAJ&pg=1259,80498.
DaveWinfieldHOF.com: The Official Website of Dave Winfield. "Bio." http://davewinfieldhof.com/about/.
Meron, Jeff. "The Best All-Round Athletes." ESPN Page 2. http://sports.espn.go.com/espn/page2/story?page=degree/list_allaroundathletes.
Monegan, Matt. "Winfield Traded for Dinner? An Investigation." MLB.com. Last modified August 30, 2020. https://www.mlb.com/news/dave-winfield-traded-for-dinner.
This is original content from NewsBreak's Creator Program. Join today to publish and share your own content.