Image of George "The Hot Dog Man" Weckman
The Star Tribune (Jul 19, 1987) Page 26
"For a lucky tomorrow, enjoy a hot dog today." ~ George "The Hot Dog Man" Weckman
George Weckman begrudingly took advantage of a second chance to become a fixture in downtown St. Paul for nearly 30 years. The one-time prisoner in Sandstone, MN, so afraid of being released that he famously petitioned to have his parole overturned, was welcomed into the city with open arms. He soon established his business in the basement of the Oz Nightclub and later became a mainstay on Wabasha Street by City Hall and Rice Park.  
In a short time, he went from being called inmate Weckman to Mr. George "The Hot Dog Man." Everyone knew the red-headed weightlifter with the blue lettered "The Hot Dog Man" on his cap.  
Weckman was born in Creston, Iowa, in 1951 and had his first taste of Minnesota when he was moved to Sandstone Federal Correctional Institution after getting into a fight in prison in Iowa. While incarcerated in Sandstone, he became an ordained minister and got certified in welding. In 1977, at the age of 27 and against his wishes, he was released from prison. After ten years of weight-lifting, the 5'4" Weckman could reportedly bench press 575 pounds.  
Soon after his release, he was hired by Earl Montpetit to be a bouncer at the Oz Nightclub in downtown St. Paul. 
In 1979 George started selling hot dogs in the basement of the Oz. A chance occurrence with a Chicago man that had followed true love to the city brought George out of the basement and onto the streets of St. Paul. The man, who had followed true love to Minnesota, bought a hot dog stand with the intention of setting up shop in the city. It didn't work out for the Chicago man, and he planned to go back home to Chicago. 
"The Hot Dog Man" was born. 
After a couple of years of Weckman protege Joe Keller serenading people that made their way past the Oz with cries of "(d)on't be a meanie - buy your friend a weenie!" the city health inspector recommended that George set up his stand at Rice Park, because "Nobody'll ever bother you there." Soon after his arrival there two women from the health department gave him his trademark hat. 
Weckman was at home in Rice Park and soon became as recognizable to the public as the buildings that surrounded it. He sold hot dogs to everyone that made their way into downtown, from the city's homeless population to its elite. George also famously served Arnold Schwarzenegger and Bill Clinton (through the Secret Service). 
His local celebrity even landed him in a couple of movies. His cart can be found in The Mighty Ducks, and he can be seen handing a hot dog to Schwarzenegger's character Howard in "Jingle All the Way." With the money he earned from the film, George was able to buy a new truck to haul him and his stand to work - he affectionately called it "the truck that Arnold bought."  
He loved his work and was there as often as humanly possible, working up to sixteen hours a day as many as six days a week to make sure that the hungry people of downtown came to him to eat. On the coldest of cold Minnesota days, George could even be found standing on folded cardboard and selling his $1 hot dog and $2 Polish "big one" to the public. He felt that the best way for him to build a business was to make sure that customers always knew he was there - and he was. 
In 2008 Weckman, now the owner of five carts, decided it was time to call it quits. He sold them to his long-time sidekick and protege Joe Keller and went to live with his daughter in Red Wing until his cardiac arrest death on December 4, 2009, at age 58. 
After overcoming hard times (which George recognized as his own doing), he became the hot dog man for the city - a label he wore with pride.
Follow me to see more articles like this.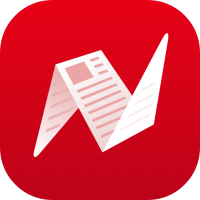 ...
Sources
Brown, Curt. "George Weckman relished life of serving hot dogs." CHS 1970 Class Reunion. Last modified December 5, 2009. https://chs1970.org/2009/George-Weckman.pdf.
Groat, Janet. "Hot dog stands nourish the faith of former inmate." Minneapolis Star and Tribune, July 19, 1987, 4B.
Nieland, Alma. "'I ain't leaving,' Sandstone inmate insists." The Minneapolis Star, September 19, 1978, 21.
Vezner, Tad. "Obituary: He Sold Hot Dogs to All in St. Paul's Rice Park." Twin Cities. Last modified November 13, 2015. https://www.twincities.com/2009/12/06/obituary-he-sold-hot-dogs-to-all-in-st-pauls-rice-park/&hl=en&gl=us&strip=1&vwsrc=0.
This is original content from NewsBreak's Creator Program. Join today to publish and share your own content.