Photograph with St. Paul Patrolman
St. Paul Police Historical Society
"Every criminal of any importance in the 1930s made his home at one time or another in St. Paul. If you were looking for a guy you hadn't seen for a few months, you usually thought of two places — prison or St. Paul. If he wasn't locked up in one, he was probably hanging out in the other." ~Alvin "Creepy" Karpis (Public Enemy №1)
In the early part of the twentieth century, St. Paul, MN, was a haven for the worst of society. Some of the country's most hardened criminals came to the city to hide from law enforcement until the "heat" on them cooled. They were able to do so because of an understanding between law enforcement and lawbreakers, commonly called the O'Connor Layover Agreement. It was named in honor of long-time St. Paul Police Chief John O'Connor.
Mayor-elect Robert A. Smith appointed him to the position on June 1, 1900. As one of the nation's top detectives, O'Connor's appointment was seen as a positive change for a city long plagued by crime. City residents had endured four years of rampant crime. This six-foot-three-inch man had gained a reputation for being decisive, an attribute lacking among previous local officials. His stature and size made him a formidable ally in the eyes of St. Paul's citizens.
O'Connor reorganized the police force shortly after his arrival and almost instantly stopped the criminality. He then put out the word to criminals throughout the Midwest that St. Paul was a haven for them -- as long as they didn't commit crimes within the city limits. The idea was simple. If law enforcement kept tabs on the whereabouts of potential lawbreakers, they could keep laws from being broken.
The criminals had to follow three simple rules if they wanted to be left alone; they had to check in with the police when they arrived, commit no serious crimes inside the city's boundaries, and pay the necessary bribes. As long as these three things took place, officials turned a blind eye to their misdeeds. St. Paul's police force even protected returning criminals who committed crimes outside of the city, even from federal agents, who in those days did not have the jurisdiction to try these crimes.
Gangsters from all over the country started turning up in St. Paul soon after it was established. To ensure that criminals understood the rules and paid bribes, the police needed a go-between. The first gatekeeper of the agreement was William "Reddy" Griffin. After his death from a stroke in 1913, "Dapper" Dan Hogan became his successor.
During this time, residents crossed paths with underworld celebrities without fear, and local businesses benefited from their revenue.
Though it reduced significant crimes to almost nothing, it encouraged open gambling and prostitution. However, the agreement allowed the police to watch over the city and keep petty crimes from becoming significant problems. Interestingly, this created a situation in which criminals could police each other to ensure that no one ruined a good thing. If officials ever overturned the Layover Agreement, the "heat" would be too hot to overcome, and the criminal's financial windfall would come to an end.
Throughout the tenure of Chief O'Connor -- and even beyond -- the city remained primarily crime-free. Unfortunately, its neighboring towns weren't nearly as lucky. In 1916 Minneapolis mayor William Nye complained to anyone who would listen that his city couldn't stem its tide of crime due to the goings-on in St. Paul. Despite the apparent issues, O'Connors status as an incredible detective and adept criminologist remained unscathed.
By the early part of the twentieth century, St. Paul was either home to or a stopping place for many of the most notorious gangsters of modern folklore. Legions of the nation's most wanted all called the city a haven at one point during their criminal careers. St. Paul, MN, had become the epicenter of illegality. But, since the vast majority of unlawful acts took place beyond city limits, no one in St. Paul cared.
The situation continued to be relatively stable until Chief O'Connor retired on May 29, 1920. The 'Big Fellow,' as O'Connor was known, was an overbearing and loud man who kept lawlessness in the city to a minimum. However, his replacements were not. The lack of a dominant character to watch over the hiding in plain sight criminals of St. Paul, as well as the eventual end of a significant portion of illegal alcohol trafficking due to the overturning of the National Prohibition Act, saw the criminal element in the city begin to commit more egregious acts.
Four prominent citizens were kidnapped and held for ransom in St. Paul between 1933 and 1934, including Hamm's Brewery President William Hamm Jr in June 1933 and Edward Bremer, heir to the Schmidt Brewery fortune, in January 1934. Due to the high-profile names involved in the crimes, the Federal Government had greater authority to act. This jurisdictional change helped end the Layover Agreement in St. Paul. Officials from the federal government swarmed the criminals with vengeance, and under the watchful eye of the FBI, local officials could no longer accept bribes.
Gangsters were left to fend for themselves. The criminals became more brazen, and ordinary people starting getting hurt. After the Layover Agreement collapsed, the cozy relationship between local law enforcement and criminals moved to the forefront.
Fed up local citizens, including St. Paul Daily News editor Howard Kahn, joined the fight against corruption. Police in Saint Paul were wiretapped for one year by FBI detective Jamie Wallace. It was revealed by those wiretaps that police officials were tipping off criminals. In July 1935, the St. Paul Daily News printed a story about corruption within the ranks of the Saint Paul Police. Shortly thereafter, a significant portion of the city's police force was either convicted of a crime or resigned.
A new guard of reputable law enforcement officials replaced the old guard of criminals, ending the Layover Agreement. The corrupt behavior of past administrations had finally ended in 1936, and St. Paul stopped turning a blind eye to criminal activity.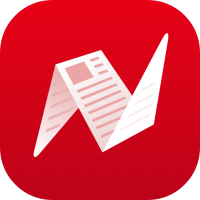 Sources
Kenney, Dave. Northern Lights: The Stories of Minnesota's Past. 2nd ed. St. Paul: Minnesota Historical Society Press, 2003.
Maccabee, Paul. John Dillinger Slept Here: A Crooks' Tour of Crime and Corruption in St. Paul, 1920–1936. St. Paul: Minnesota Historical Society Press, 1995.
Pegler, Westbrook. "Fair Enough." Reading Eagle, February 19, 1934, 11.
Reicher, Matt. "O'Connor Layover Agreement." MNopedia, Minnesota Historical Society. http://www.mnopedia.org/thing/oconnor-layover-agreement.
Rice, Ellen. "Who Gave St. Paul the Right to Be a Haven for Hoodlums?" Section 216. http://www.section216.com/history/hoodlums.pdf.
St. Paul Daily Globe, June 3, 1900.
This is original content from NewsBreak's Creator Program. Join today to publish and share your own content.