Photograph of Walter LIggett
Wikipedia
"It is pretty hard to live in that town and tell the truth." ~ Senator Thomas Schall on the Liggett murder
Walter Liggett was editor of the Midwest American Weekly in Minneapolis, MN. He published what many considered a radical local newspaper in the 1930s with his wife out of a small street-level office on West Lake Street. As the head of the paper, he continuously crusaded against the seedy underbelly of crime in the city. Liggett attempted to establish a link between local crime and politics by tying the city's bad actors to Minnesota Governor Floyd B. Olson.
He had been a primary voice behind an extended crusade against the governor, calling for his impeachment — both in print and in person — on more than one occasion. Liggett felt that the governor had allowed the power of his office to cloud his vision and make him rotten. He believed that Olson had used an overly comfortable, ongoing relationship with local gangsters to stamp out any dissidents.
Liggett's harsh words had left him with powerful enemies. On Monday, December 9, 1935, at 5:41 pm, only moments after returning home with his wife and daughter from a trip that included a stop at the nearby grocery store, Liggett was gunned down in the alley behind his family's apartment. He was forty-nine years old. The newspaperman's death immediately led to nationwide calls to end corruption in the city, but very little was accomplished in the end.
Mere moments after Liggett got out of his car, a gray-green vehicle with a black top and black fenders turned the corner and started to make its way down the alley. There wasn't much room to drive, so Walter motioned to his wife and daughter to stay in their car until the other vehicle had passed. When it got close, Liggett did what he could to move out of the way. A man with a Thompson machine gun fired five shots from the car's passenger seat, hitting Liggett multiple times and leaving him lying on his back in the alley.
The car then sped off, and soon after, Walter Liggett was dead.
He had always believed that his unfortunate end was a distinct possibility, even alluding to his eventual demise in print. Liggett felt that the people he spoke up against would go as far as they needed to keep him quiet. This reality frightened him, but it didn't stop him. He'd looked over his shoulder for years, wary of the type of person that may have been staring back at him. Liggett understood the danger of the choices that he had made but believed that exposing corruption was worth the risk.
He'd experienced prior attempts to stop his message, including a vicious assault in a cafe only months before his death. Shortly before his death, he'd been acquitted of a sex charge involving a minor that was designed to put him in prison for the next twenty years. There were many other attempts at intimidation.
Despite the avalanche of attacks against him — both physical and mental, Liggett refused to be silent. Instead, he grew louder in his calls for reform. Fighting against the evildoers was embedded in his DNA — it was an integral part of who Liggett was. He likely couldn't have stopped, even if he wanted.
Liggett's wife Edith and the couple's daughter witnessed the entire ordeal from just a few feet away, sitting inside the family car. Mrs. Liggett immediately and unequivocally told anyone who asked that the shooter was Isadore Blumenfeld, aka the notorious Minneapolis mobster Kid Cann. Other witnesses to the shooting corroborated this.
Blumenfeld had been brought in by police on eighteen different charges in the previous fifteen years — but remained virtually unscathed by law enforcement, was the only suspect held by police. They spent an inordinate time corroborating his alibi, seemingly more than investigating the killing. The gangster claimed he was at a nearby barbershop getting a shave and hair trim at the time of the Liggett murder and could not have been involved.
Mrs. Liggett believed otherwise. She had seen him that night and knew he was the man that killed her husband. In her opinion, he had "a smile on his face that [she would] never forget." In the days after her husband's death, the frightened woman drew up the courage it took to go to the police station and pick Blumenfeld out of a police line-up.
For every witness that not only placed him at the scene of the crime but fingered him as the shooter, Blumenfeld was able to find multiple rebuttal witnesses that put him somewhere else. Local police were slow to follow-up on leads, and witnesses were seemingly allowed to shift their testimony as it suited the defense.
The subsequent trial did very little to quiet the concerns that the fix was indeed in.
Local police volleyed between being slow-footed and outright inept. Leads that should have been followed up on weren't, and ever-changing witness testimonies became the norm. For example, very little was made of the fact that Blumenfeld's boss owned a car strikingly similar to the vehicle in the alley that night — even though the upholstery smelled of smoke nine days after the killing. Witnesses had seen Blumenfeld driving the car earlier that same day.
Also, character assassinations dominated the proceedings over evidence. Liggett was called an alcoholic womanizer who looked to extort money from the local mob for his silence. According to the police, his wife was a hysterical mess, unable to think clearly after her husband's death.
Despite three different people fingering Blumenfeld as the shooter in Walter Liggett's death, it took the jury all of ninety minutes to find him innocent of the charges. Before leaving the courtroom. Blumenfeld took time to shake the hand of each of the twelve jury members. That same evening, Minnesota's sole investigator for the crime withdrew, citing constant efforts to block his investigation's progress.
The Liggett murder was first met with calls to fight back against Minneapolis's corruption and avenge the death of the radical newspaperman unwilling to be intimidated into silence — even if it meant his death. Unfortunately, Blumenfeld's acquittal, considered an ever-increasing near certainty as the trial wore on, silenced those shouts for change. While an occasional newspaper story would bubble up to the surface over the following months, the search for Liggett's murder ended along with the hope for reform.
After the trial ended, Mrs. Liggett packed up her two children and the family's meager belongings and moved out of Minneapolis. She was both afraid for her family's safety and disgusted with local law enforcement's treatment of her husband.
Isadore Blumenfeld, aka Kid Cann, remained a large part of Minneapolis's criminal enterprise almost three more decades before retiring to Miami, Florida, after a short prison sentence. He is widely considered to be the most notorious mobster in Minneapolis history.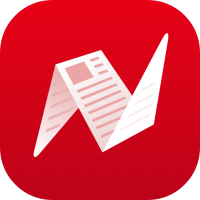 Sources
Brady, Tim. "Cold Blooded." Minnesota Monthly. Last modified March 12, 2019. https://www.minnesotamonthly.com/archive/cold-blooded/.
Delegard, Kirsten. "The Murder of Walter Liggett |." | Making History in Minneapolis. Last modified December 4, 2013. https://historyapolis.com/blog/2013/12/04/the-murder-of-walter-liggett/.
Minneapolis Star. "One Held in Liggett Murder." December 10, 1935, 1.
"Walter William Liggett." Find A Grave - Millions of Cemetery Records. Accessed July 3, 2021. https://www.findagrave.com/memorial/84164214/walter-william-liggett.
Woodbury, Marda. Stopping the Presses: The Murder of Walter W. Liggett. Minneapolis: University of Minnesota Press, 1995.
This is original content from NewsBreak's Creator Program. Join today to publish and share your own content.