Texas is seeing a giant influx of people moving to the lone star state. The reason? It has a low cost of living, great weather, and affordable housing. So if you're one of the many people who think most cities throughout the U.S. are unaffordable, here are several places you should consider moving to in Texas:
Houston.
Sure, you might wonder why Houston is on this list since it's a pretty big city that has become more expensive over the last few decades. But compared to many other cities throughout the country, Houston is incredibly cheap. For example, rent prices in Houston are approximately 62% lower than in San Francisco, California.
Corpus Christi.
This beautiful city is situated right on the Texas Gulf Coast. In Ecclesiastical Latin, the city's name means "body of Christ," referring to the Christian ritual of Holy Communion. The city and surrounding bay were given this name by Spanish explorer Alonso Alvarez de Pineda in 1519 when he found the beautiful semi-tropical bay on Corpus Christi, the Western Christian feast day.
The Port of Corpus Christi is the fifth-largest US port and the Gulf of Mexico's deepest inshore port. It mostly handles oil and agricultural products. Tourism and the oil and petrochemicals industries account for a large portion of the local economy. In terms of cargo tonnage, the port was ranked 47th in the world in 2005. According to data published by Numbeo, rent prices in Corpus Christi are approximately 56% lower than in Los Angeles and many other cities in California.
San Antonio
If you love living in a historic area, San Antonio might be the perfect city for you. In 1718, the city was founded as a Spanish mission and colonial outpost. Also, in 1731, it became the first authorized civil community in modern-day Texas. The region was still under the control of the Spanish Empire and subsequently the Mexican Republic. On May 1, 2018, it commemorated its 300th anniversary as the state's oldest municipality. The River Walk, which runs through the city's heart, is San Antonio's second-most-visited attraction, earning it the moniker "River City."
According to data published by Numbeo, rent prices in San Antonio are approximately 61% lower than in New York City.
Where's your favorite city? Let me know in the comments. And if you think more people should read this article, share it on social media.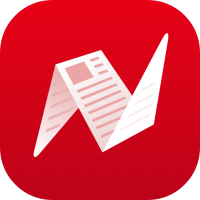 This article is for informational purposes only. It should not be considered financial advice. Please consult a professional before making any decisions that could impact your finances.