Officials in Austin disclosed on Monday that a Texas child's visit to a local splash pad took a tragic and catastrophic turn. After visiting the Don Misenhimer Park splash pad numerous times in a few weeks, the youngster died of a rare brain-eating parasite known as Naegleria Fowleri. Since then, an investigation has shown that water quality testing at numerous parks isn't up to par, and every public splash pad will be closed for the foreseeable future.
According to reports published by Fox News, tests provided to the CDC after the child's infection verified Don Misenhimer Park as the source of the naegleria fowleri infection, which included the pad's subterranean storage tank and surface nozzles. "This organism likes warm moist environments like hot water," noted the Public Health Chief Epidemiologist Russ Jones. "It gets access to the brain and starts feeding."
According to the CDC, "Naegleria fowleri usually infects people when contaminated water enters the body through the nose. Once the ameba enters the nose, it travels to the brain where it causes primary amebic meningoencephalitis, which is usually fatal. Infection typically occurs when people go swimming or diving in warm freshwater places, like lakes and rivers. In very rare instances, Naegleria infections may also occur when contaminated water from other sources (such as inadequately chlorinated swimming pool water or heated and contaminated tap water) enters the nose."
Headache, fever, nausea, and vomiting are common symptoms of the brain-eating parasite. Stiff neck, disorientation, lack of attention to surroundings, loss of balance, seizures, and hallucinations are some of the later symptoms. The illness develops quickly after the onset of symptoms and generally kills the patient within 5 days.
Are you concerned about emerging diseases? Leave a comment with your thoughts. And if you think more people should read this article, share it on social media.
This article is for informational purposes only. It should not be considered medical advice. Please consult a doctor before making any decisions that could impact your health.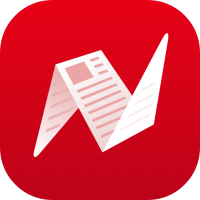 This is original content from NewsBreak's Creator Program. Join today to publish and share your own content.