If you've recently been shopping, you've probably noticed a "help wanted" sign on the front window of many stores. Unfortunately, many businesses are struggling to hire enough people due to several economic factors. And if experts are correct, the worsening labor shortage could have drastic consequences for everyone in the United States.
According to Bloomberg, "The U.S. has been grappling with a chronic lack of drivers for years, but the shortage reached crisis levels because of the pandemic, which simultaneously sent demand for shipped goods soaring while touching off a surge in early retirements. The consequences have been both dire and far-reaching: Filling stations have had gasoline outages. Airports have run short on jet fuel. A stainless-steel maker declared force majeure. And lumber prices hit a record, with some suppliers partly blaming delivery delays."
Many places around the world are running out of gas. And obviously, that makes it harder (and much more expensive) to transport goods from one country to another. So as you can imagine, those higher prices often get passed onto the consumer in the grocery store (or anywhere else).
The global food ecosystem is crumbling due to a staffing crisis. Fruit pickers, slaughterhouse employees, truckers, warehouse operators, and chefs are just a few examples of professions impacted by the labor shortage. Some companies are being forced to increase pay to attract more workers. And while that might initially sound great for employees, the cost of goods and services will inevitably rise as a direct consequence of companies having to pay more in wages. Plus, according to an indicator published by the UN Food and Agriculture Organization, prices were up 33% in August compared to the same month the previous year.
Another issue with the current supply chain structure is America's dependence on China for affordable goods. Businesses can hire Chinese employees for a much lower price than workers from California, Texas, or any other state. However, as the American people recently discovered, relying on another country for essential items can have serious consequences. Quoting an article published by The Hill:
"A heavy dependence on imports represents a growing threat to U.S. economic and foreign security. Examples abound. During the first stages of the pandemic, China restricted exports of critically needed personal protective equipment. Similarly, nearly three-quarters of the 40 most popular brand name drugs are imported. And many of the nearly 1,000 overseas pharmaceutical plants that supply U.S. consumers have never been registered or inspected by the U.S. Food and Drug Administration. This puts the safety and security of America's medical care at risk. Likewise, a 2018 Pentagon study concluded that the United States military is too dependent on a range of imports, including the integrated circuits used in satellites, cruise missiles, drones, and cell phones."
It's also worth noting that FedEx Chief Operating Officer Raj Subramaniam said the firm's operations have recently been plagued by "widespread inefficiencies" as a result of "constrained labor markets," forcing the company to divert 600,000 parcels each day.
But what do you think? Are you concerned about the economy? Leave a comment with your thoughts. And if you think more people should read this article, share it on social media.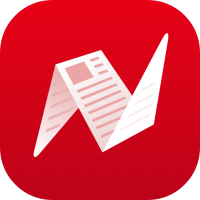 This is original content from NewsBreak's Creator Program. Join today to publish and share your own content.