Texas Governor Greg Abbott recently announced that he will spend $100 million to fight illegal immigration and address the southern border crisis.
"The number of undocumented migrants reaching the US-Mexico border has hit the highest level in more than 20 years in the latest sign of the humanitarian crisis facing the Biden administration," per the BBC. That's why Texas Governor Abbott held a press conference in Del Rio to discuss the recent surge of migrants on the southern border:
"We are arresting and jailing anybody who comes across the border illegally and trespasses on private property or on public lands. It's not the Biden administration's catch and release policy. It's the arrest and jail policy sending a message to these folks and anybody thinking about coming here. You may end up with handcuffs on your hands and go straight to jail."
Governor Abbott launched Operation Lone Star (OLS) earlier this year to prevent drug smuggling across the Mexican border and fight illegal immigration. Due to the recent surge of migrants coming from Haiti and other Latin American countries, OLS will now be given $100m in extra funding.
The Governor also wants to increase the frequency with which state troopers patrol the southern border. The reason? Migrants see trucks on the other side of the border and decide not to cross because they are afraid of being caught, arrested, and eventually deported.
Abbott also condemned the Biden Administration for being unable to process migrants (as initially promised). "The only thing they have shown is an incapability of dealing with this crisis, candidly in a way where they pretend it doesn't even exist. We're here to tell you, it exists, it's total chaos, and the Biden administration, they need to up their game big time."
What do you think? Let me know your thoughts in the comments. And if you think more people should read this article, share it on social media.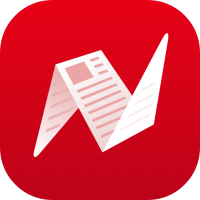 This is original content from NewsBreak's Creator Program. Join today to publish and share your own content.