Due to wearing masks, a couple from the Dallas area were recently asked to leave a restaurant. Natalie Wester and her husband went to Hang Time Sports Grill & Bar in Rowlett, Texas, last week with a group of friends.
When Natalie and her husband entered, they wore masks, and the hostess urged them to take them off. But until a server walked over to their table, Natalie believed she was only asked to take off her mask for a quick ID check. Quoting a Facebook post: 
"About half an hour passes, and our waitress comes, sits down next to me, and says our manager sent me over because I'm nicer than he is. And yes, this is political. She then told me that masks are not allowed in their building, and they can make the rules because they are private business."
The owner of Hang Time Sports Grill & Bar strongly defended his zero-tolerance policy on mask-wearing inside the business, according to CBS DFW. "I have spent my money on the business, my blood, sweat, and tears in this business, and I don't want masks in here. I feel the overall reaction with masks is ridiculous in the United States right now."
The owner also said he was unaware that the face masks were to protect the couple's immunocompromised son, Austin, but insisted that the regulations extended to all customers and would be enforced in the future.
What do you think? Leave a comment with your thoughts. And if you think more people should read this article, share it on social media.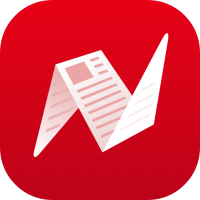 This is original content from NewsBreak's Creator Program. Join today to publish and share your own content.