The Centers for Disease Control and Prevention (CDC) has issued a public health warning about several refugees from Afghanistan testing positive for a dangerous virus called Measles. It's highly contagious and unvaccinated people frequently require hospitalization.
The CDC recently issued a warning about some Afghan Refugees importing measles and other infectious diseases, including mumps, leishmaniasis, and malaria. After all, an outbreak amongst the U.S. population could be disastrous for the public health system since Measles (and several other deadly diseases) are highly contagious. Quoting a statement:
"The U.S. government is in the process of resettling U.S. citizens and Afghan nationals from Afghanistan. Approximately 124,000 people, including about 6,000 American citizens, have been safely flown out of Afghanistan. Many of the evacuees are from areas with limited access to healthcare and vaccinations and have been living in close quarters for long periods during the evacuation process, thereby raising the risk of disease spread. As of September 20, 2021, CDC has been notified by public health departments of 16 measles cases among the evacuees."
A vaccine for Measles is widely available from local healthcare providers around the United States. However, the CDC estimates that 1 in 4 people who contract the virus will be hospitalized. Symptoms include (but are not limited to):
Fever
Cough,
Runny nose
Red, watery eyes
Tiny white spots inside the mouth
A large rash that covers many parts of the body
It's worth mentioning that many Afghan refugees have been living in terrible conditions upon arrival in the United States. For example, at Fort Bliss Military Base in Texas, where Afghan refugees are being temporarily rehoused, flies and bugs are everywhere. Plus, many refugees have been wearing the same clothes for several weeks and haven't been provided with basic necessities such as a toothbrush, according to reports by NewsNation Now. So as you can imagine, there are plenty of opportunities for infectious diseases (such as measles) to spread.
The CDC "expects the possibility of additional measles infections and spread among evacuees, based on ongoing transmission and low vaccine coverage (approximately 60%) in Afghanistan, and close living quarters during the process of evacuating people to the United States." However, reports have emerged saying authorities are trying to get outbreaks under control by vaccinating migrants and placing them in mandatory quarantine.
What do you think? Leave a comment with your thoughts. And if you think more people should read this article, share it on social media.
This article is for informational purposes only. It should not be considered medical advice. Therefore, please consult a doctor before getting vaccinated or making any other decisions that could impact your health.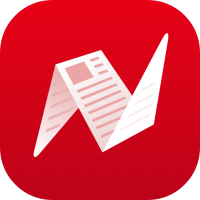 This is original content from NewsBreak's Creator Program. Join today to publish and share your own content.