Three dangerous storms are currently moving towards the United States in the Atlantic Ocean. Some of them have the potential to become a Hurricane.
Tropical storm Nicholas recently battered the Texas coastline. Several regions were flooded, and thousands of residents lost electricity. Even though the storm is over, city officials are warning that hidden debris can be life-threatening. "Power outages mean some streetlights and traffic signals remain out and downed power lines may be on the road and hard to see in the dark."
Unfortunately, several other storms are moving towards the United States over the next few days. The National Hurricane Center has recently warned of several dangerous weather systems that could impact Texas, Florida, and several states along the east coast. For example, there is currently a storm off the coast of North Carolina that could bring strong winds and rain to the eastern seaboard. Additionally, a storm brewing in the mid-Atlantic is hurdling right towards the gulf states - providing it stays on its current path.
Here's a map that shows the trajectory of storms in the Atlantic Ocean over the next few days:
Meteorologists say the storms in the Atlantic Ocean both have the potential to become the next named tropical storms for the 2021 hurricane season. And if that were to happen, their names would be Odette and Peter.
It's important to note that tropical storms and hurricanes can change course rapidly. So if you live in an area that's frequently affected by Hurricanes, pay attention to local weather forecasts until the current Hurricane season is over.
Are you concerned about tropical storms and hurricanes? Leave a comment with your thoughts. And if you think more people should read this article, share it on social media.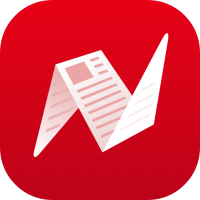 This is original content from NewsBreak's Creator Program. Join today to publish and share your own content.