Here's how a powerful hurricane could devastate Houston and Galveston, rendering the entire region uninhabitable for years.
The city of Houston is extremely vulnerable. Situated on the Texas Gulf Coast, it has previously been the target of several major hurricanes, including Harvey. Although the damage cost billions of dollars, the city managed to rebuild and stay intact. But someday in the future, many experts predict that Houston won't be so lucky.
Terence O'Rourke, an environmental attorney and hydrology expert with the Harris County Attorney's Office, has warned future hurricanes could displace thousands (and perhaps millions) of people while making vast swathes of southern Texas uninhabitable. Describing it as "America's version of Chernobyl," he's extremely nervous about an environmental catastrophe caused by a Hurricane.
O'Rourke says shipping containers in Galveston could get moved by strong winds and slam into thousands of chemical and oil storage tanks. And if that were to happen, the consequences would be disastrous on a global scale. Quoting Terence O'Rourke:
"There are thousands of chemical tanks and many refineries with products that are so poisonous, so volatile, and so explosive that the result of this could be the greatest environmental disaster in the history of the planet. Downtown Houston could be flooded with deadly chemicals, entire communities could be displaced, and Galveston Bay would go from the vibrant ecological system that it is to something catastrophic—a giant toxic pond."
It's worth mentioning that power would be knocked out for several weeks, months, or even longer in the event of a major hurricane. "We're not going to get power back on in a day or two after a significant hurricane hits here," Harris County meteorologist Jeff Lindner said during an interview with ABC News. "It's going to take an extended period of time for the power and infrastructure to be rebuilt."
Atlantic hurricanes are becoming stronger. According to Yale Climate Connections, "Rapid intensification, defined as an increase of wind speed of at least 35 mph in 24 hours, has recently garnered a lot of attention as a result of hurricanes like Harvey, Irma, Maria and Michael in 2017 and 2018. Examining the hurricane record in the Atlantic basin from 1986 to 2015, a study found rapid intensification increased 4.4 mph per decade." However, it's important to note that the study's authors attributed the rise in intensity to a shift into the warmer phase of the Atlantic Multidecadal Oscillation, a natural phenomenon.
Are you concerned about future hurricanes in Texas? Leave a comment with your thoughts. And if you think more people should read this article, share it on social media.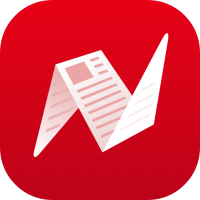 This is original content from NewsBreak's Creator Program. Join today to publish and share your own content.