Health authorities in Texas (and several other states) are concerned about an increase in Hepatitis C Virus (HCV) infections. It causes liver damage and is often transmitted by sharing needles or getting into contact with the blood of an infected individual.
According to the Texas State Department of Health Services, "1.8 percent of Texans are infected with HCV. Thus, there are approximately 368,000 cases of Hepatitis C in Texas, 80 percent of which (about 300,000) are chronic (long-lasting) infections." Meanwhile in the rest of the United States, 2.4 million people are estimated to have HCV.
Hepatitis C is a short-term disease for some people, but it can become a long-term, chronic condition for more than half of those who contract the contagious virus. Cirrhosis and liver cancer are two significant, potentially life-threatening side effects of contracting chronic Hepatitis C. Symptoms typically last several weeks. They often include bleeding, stomach pain, fever, fatigue, nausea, stomach pain, and vomiting. So if you have any of the above symptoms, it's worth getting tested for the virus.
According to Mayo Clinic, "half of people with HCV don't know they're infected, mainly because they have no symptoms, which can take decades to appear. For that reason, the U.S. Preventive Services Task Force recommends that all adults ages 18 to 79 years be screened for Hepatitis C, even those without symptoms or known liver disease."
It's worth mentioning that adults born during 1945-1965 account for 73% of all Hepatitis C deaths. So if you fall into that category, here's a list of places that you can get tested for the Hepatitis C virus in Texas. Alternatively, if you live in another state, it's pretty easy to find a testing center nearby.
The CDC recommends testing for:
pregnant women
people who've contracted HIV
people on hemodialysis
those with abnormal liver tests
Right now, there isn't a vaccine for Hepatitis C. This is because the virus mutates extremely quickly and can evade the immune system with relative ease. However, researchers are currently exploring new technologies (such as mRNA) for a future HCV vaccine.
Are you concerned about viruses in Texas? Leave a comment with your thoughts.
Disclaimer: This article is for informational purposes only. Please consult with a medical professional before making any decisions that could impact your health.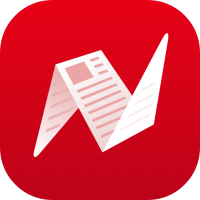 This is original content from NewsBreak's Creator Program. Join today to publish and share your own content.