The majority of states (including Texas) are concerned about a new Covid variant that appears to avoid immunity induced by natural infection and vaccines. As a result, the World Health Organization is keeping a close eye on it.
Over 57,000 people have died in Texas during the pandemic. Hospitals are running out of Intensive Care Unit (ICU) capacity. But unfortunately, the situation is poised to get much worse. The reason? A new Covid variant has arrived. And according to media reports, its ability to evade vaccines could result in the healthcare system becoming overwhelmed.
The World Health Organization (WHO) is keeping an eye on a dangerous coronavirus variant known as "Mu," which contains mutations that might allow it to bypass both natural immunity and vaccination. However, The WHO stressed that more research is needed to determine the impact that Mu will have on vaccination campaigns.
Here's why many people are extremely concerned about the new Mu variant:
Vaccine Resistant Variants Could Force The United States Back Into Lockdown.
Sure, Texas never had a proper lockdown in the first place. Governor Greg Abbott has repeatedly stressed the importance of personal responsibility during the pandemic. However, the current iterations of the vaccines have been somewhat effective at slowing the spread of Covid-19. And if vaccine-resistant strains were to become more prevalent, Texas (and every other state) would see a surge in hospitalizations and deaths since the variant could bypass vaccine-induced immunity.
If that were to happen (which it probably will), many states would reimpose lockdowns to slow the spread. And although authorities might say it's only for a few weeks, the lifting of restrictions would be heavily dependent on hospitalizations and deaths from the new variant.
Covid-19 Is Evolving At A Rapid Pace.
According to Stuart Ray, vice-chair of medicine for data integrity and analytics and professor of Infectious Diseases at Johns Hopkins School of Medicine, "Viral evolution is a bit like a ticking clock. The more we allow infections to occur, the more likely changes will occur. When we have lots of people infected, we give more chances to the virus to diversify and then adapt to selective pressures.
"The problem is if the virus changes in such a way that the spike protein — which the antibodies from the vaccine are directed against — are no longer effective at binding and destroying the virus, and the virus escapes immune surveillance," Lewis Nelson, MD, professor and clinical chair of emergency medicine and chief of the Division of Medical Toxicology at Rutgers New Jersey Medical School in Newark said.
According to The Guardian, "cases (of Mu) have been reported in the UK, Europe, the US, and Hong Kong. While the variant makes up less than 0.1% of Covid infections globally, it may be gaining ground in Colombia and Ecuador where it accounts for 39% and 13% of Covid cases respectively."
Are you concerned about emerging variants? Leave a comment with your thoughts.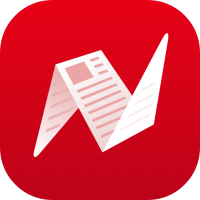 This is original content from NewsBreak's Creator Program. Join today to publish and share your own content.