Joe Rogan recently moved to Austin from California. Known as one of the most popular podcasters and comedians in the world, his positive diagnosis has shocked many fans.
Joe Rogan, the host of one of the most popular podcasts in the world, announced on Instagram that he has Covid-19.
"Hello, friends. I got back from the road on Saturday night. I felt very weary and had a headache. Just felt run down. Just to be cautious, I separated from my family and slept in a different part of the house. And throughout the night, I got fevers, sweats, and I knew what was going on. In the morning, I got tested, and it turns out I have Covid. So I threw the kitchen sink at it with all kinds of meds. Monoclonal antibodies, ivermectin, Z-Pak, prednisone, everything. I also got a NAD drip and a vitamin drip, and I did that three days in a row. Here we are on Wednesday, and I feel great."
Joe continued to say that he "only had one bad day. Sunday sucked. Monday was better. Tuesday was better than Monday. And today (Wednesday), I feel good. I actually feel pretty good."
Joe has been on a standup comedy tour called "Sacred Clown" for the previous few days. He was supposed to play a show in Nashville with comedian Dave Chappelle on Friday, but he announced in a video that it would be moved until October. His podcast receives several million views per episode and typically covers comedy, politics, and many issues related to the modern world. Last year, his podcast was licensed to Spotify for an estimated $100 million.
Are you a fan of Joe Rogan? Leave a comment with your opinion.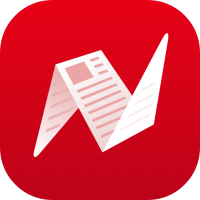 This is original content from NewsBreak's Creator Program. Join today to publish and share your own content.