In every species throughout the animal kingdom, biologists agree that life begins at conception. But for some reason, that scientific fact is only controversial when it comes to human beings. Texas recently implemented a law that will literally save lives.
Abortion is now banned in Texas as soon as cardiac (heart) activity is detected. Other states have attempted this, but abortion-rights organizations have repeatedly challenged their laws and blocked them by federal courts. However, it's worth mentioning that the Supreme Court didn't attempt to block this specific law in Texas.
According to reports published by CNN, "Abortion providers asked the justices to block the ban while legal challenges played out because they argued that if it were allowed to go into effect, it would immediately and catastrophically reduce abortion access in Texas, ultimately forcing many abortion clinics to close."
"Today is a historic and hopeful day," said Chelsey Youman, legislative director for Human Coalition Action Texas, who voted in favor of the bill. "Texas is the first state to successfully protect the most vulnerable among us, preborn children, by outlawing abortion once their heartbeats are detected."
"I'm thinking about the Black, brown, low-income, queer, and young folks in Texas," Democratic Rep. Cori Bush said. "The folks this abortion health care ban will disproportionately harm. Wealthy white folks will have the means to access abortion care. Our communities won't." Meanwhile, Sen. Elizabeth Warren (D-MA) said, "the second-largest state in America has effectively banned abortions. We can't rely on the courts to protect our rights. It's time for national laws to ensure reproductive freedom."
The Governor of Texas, Greg Abbott, defended the abortion bill amid all of the criticism from Democrats. "No freedom is more precious than life itself. Starting today, every unborn child with a heartbeat will be protected from the ravages of abortion. Texas will always defend the right to life."
The pro-life movement opposes abortion and advocates for its legislative prohibition or limitation on moral and theological grounds. According to proponents, human life begins at conception, and the human zygote (or embryo or fetus) is a person with a right to life. Meanwhile, people who are pro-choice often say that women should be able to abort an unborn fetus - sometimes right up to the moment of birth.
According to The Guardian, "a near-total abortion ban in Texas empowers any private citizen to sue an abortion provider who violates the law, opening the floodgates to harassing and frivolous lawsuits from anti-abortion vigilantes that could eventually shutter most clinics in the state." So, many Texans could be forced to get abortions in Colorado or other nearby states. However, it's not a medical procedure that will happen in the great state of Texas once a heartbeat is detected.
Do you think Greg Abbott is an incredible Governor for implementing this new law? Leave a comment with your thoughts.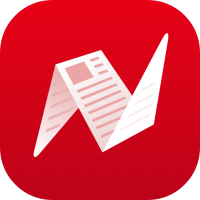 This is original content from NewsBreak's Creator Program. Join today to publish and share your own content.