In Texas, thousands of refugees are being temporarily housed at a military base. But recent polls show that a majority of Americans want more Afghan refugees to come to the United States.
The Pentagon said during a news conference that it would free up to 22,000 spots at military installations in El Paso and around the country to accommodate arriving refugees from Afghanistan. And according to some members of Congress, Texans are making an effort to house migrants who fled Taliban rule in the Middle East. Quoting U.S. Rep. Veronica Escobar, an El Paso Democrat:
"Our hearts and our minds are with what's happening in Kabul right now, and so I'm very sensitive to that. It's important to talk about the long-term commitment that all of us have to this effort because it doesn't end at the Kabul airport."
According to the Austin-American Statesman, hundreds of refugees are expected to be resettled throughout the lone star state by the end of September. "Refugee Services of Texas announced last week that it expected to resettle more than 300 Afghans in the next few weeks across Dallas, Fort Worth, Houston, Amarillo, and Austin. That number has now increased to 574."
It's important to note that Afghan refugees with Special Immigrant Visas have undergone comprehensive background checks. After all, President Biden recently said everyone coming to the United States would be screened as a safety precaution for American citizens. Quoting a recent statement:
"Anyone arriving in the United States will have undergone a background check. And we must all work together to resettle thousands of Afghans who ultimately qualify for refugee status. The United States will do our part, and we are already working closely with refugee organizations to rebuild a system that was purposefully destroyed by my predecessor."
According to recent polling, there is widespread support amongst Democrats and Republicans for resettling translators and others who aided the U.S during the war in Afghanistan. 81% of people surveyed said the U.S. should "help those Afghans come to the U.S," while just 19% said they should not be resettled in the country.
Despite bipartisan support to settle Afghan refugees in Texas and other states, some people are a lot more cautious. "If history is any guide, and it's always a guide, we will see many refugees from Afghanistan resettle in our country, and over the next decade, that number may swell to the millions," Tucker Carlson said during a Fox News segment.
Do you think Texas should welcome more refugees from Afghanistan? Leave a comment with your thoughts.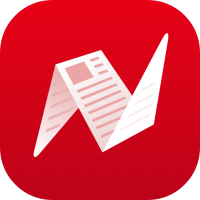 This is original content from NewsBreak's Creator Program. Join today to publish and share your own content.