Greg Abbott is one of the most controversial governors in the entire country. You either love him or hate him. After all, when Abbott announced that he was banning mask and vaccine mandates in Texas, he was criticized by many people in the Democratic Party. Quoting an article published by The Texas Tribune:
"Democrats swiftly denounced Abbott's announcement, with the state party chairman, Gilberto Hinojosa, calling his actions "extraordinarily dangerous" and saying they "will kill Texans." Beto O'Rourke, a potential Abbott challenger in 2022, used similar rhetoric, calling Abbott's moves a "death warrant for Texans" and claiming the Governor is "killing the people of Texas."
Texas is more polarized than ever before. Some Republicans called his ability to govern the state of Texas "genius." Meanwhile, Democrats accused him of "recklessness" and "crimes against humanity." But since the pandemic began, his approval ratings have nosedived. Approximately 44% approve of his ability to lead the state through a time of crisis, according to a University of Texas poll. And of course, 44% disapprove.
My opinion? Texas is a beautiful state that values freedom and individual liberty. If you want to wear a mask outdoors, you can. Nobody is stopping you. And likewise, if you want to walk around and smile at people in the street, go ahead.
Other states (such as Oregon) have imposed outdoor mask mandates. The government quite literally forces people to wear a mask outdoors. And as more states implement similar restrictions, Texas should always make an effort to stand out from the crowd.
Freedom and liberty are not aspects of life that should be taken lightly. Instead, they should be cherished. Because once governments seize power from citizens, they're often very reluctant to give it back. During dark times, Texas provides a beacon of light. And if that's not a reason to be proud of the lone star state, I don't know what is.
Sure, Governor Abbott might be controversial. His handling of the pandemic is certainly questionable. Also, let's not forget his extremely close ties with the former President. However, Abbott always stands up for what he believes is right. He's proud of Texas and the people who inhabit it.
If you disagree with Abbott's actions, that's totally fine. Under the first amendment, you have the right to voice your opinion. But please know one thing: Texas is, and shall always be, the greatest state in the union. In my personal opinion, Greg Abbott is one of the best people that's ever held the position of Governor. But if you disagree, leave a comment below. I'd love to hear your thoughts.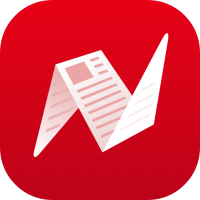 This is original content from NewsBreak's Creator Program. Join today to publish and share your own content.