According to The Washington Post, "more than a million customers were without power in Louisiana Monday morning, including 176,000 in Orleans Parish. Entergy said that 216 substations, 207 transmission lines, and more than 2,000 miles of its transmission lines were out of service in Louisiana and Mississippi. New Orleans had awakened Monday to a landscape without working grocery stores, gas stations, pharmacies, and ice machines."
What does all of that mean? Working-class families living paycheck to paycheck are unable to buy food, keep a roof over their heads, or drink clean water. After all, many regions have advised against drinking tap water due to the potential risk of contamination. 
While some people fled to Texas, Mississippi, and other neighboring states, others couldn't afford to move elsewhere. "There people who have funds to lean on are able to get out of here," said Robert Owens. "But there's a big chunk of people that are lower-income that don't have a savings account to fall on. We're left behind."
Many others are in the same situation as Robert. They can't afford to leave as many are in debt, overdraft, or unable to afford the basic necessities of life. So, if they were already struggling financially before Hurricane Ida, the future will certainly seem pretty bleak. Quoting an article published by Investopedia:
"History has shown that natural disasters are capable of exacting a heavy financial toll on governments, businesses, and private citizens. Because of climate change, the frequency with which storms and other weather-related events have occurred is picking up. And because Americans continue to build in vulnerable regions, the average cost of rebuilding is steadily increasing."
With Hurricanes becoming more frequent, their intensity and cost are expected to increase over the coming years. According to NOAA, "2020 set a new record for events, with 22 billion-dollar weather and climate disasters—shattering the previous annual record of 16 events in 2011 and 2017. 2020 was the sixth consecutive year in which ten or more billion-dollar disaster events occurred in the U.S."
Are you concerned about extreme weather events? Leave a comment with your thoughts.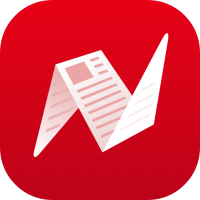 This is original content from NewsBreak's Creator Program. Join today to publish and share your own content.