Many people in Louisiana have lost their homes due to Hurricane Ida. Here are several things that Texans can do to help the relief effort.
Just before midday on Sunday, the hurricane made landfall at Port Fourchon, Louisiana, as an "extremely dangerous" Category 4 storm with 145 mph winds. The National Hurricane Center also issued a warning for catastrophic storm surge, strong winds, and flash floods in southeastern Louisiana.
Businesses were destroyed. Homes were decimated by strong winds and fallen trees. And unfortunately, many people are stranded with no means of escape. So when the Louisiana Governor called it one of the most dangerous storms since the 1800s, many locals quickly realized that Hurricane Ida would be remembered in the region for decades.
So if you're living in Texas and wondering how you can help, here are some suggestions:
Message Friends And Family Who Live In Affected Regions.
Many people have lost their homes. So if you have a spare bedroom, consider offering it to a friend or family member who is unable to return to their home for a while. After all, Hurricane Ida made several regions along the gulf coast uninhabitable for weeks (or maybe months).
Contact Local Animal Shelters.
After Hurricane Ida struck Louisiana, some animals had to be relocated to North Texas. Operation Kindness is assisting by rescuing dogs and kittens. The shelter is utilizing life-saving resources and is appealing to Texans for assistance in this trying situation. They are in need of cat toys, dog treats, canned tuna, and other items for rescued animals. So if you're able to help in any way, it would massively be appreciated.
Donate To Reputable Hurricane Relief Funds.
According to The Weather Channel, "we may be tempted to donate clothing, food, bottled water or other supplies. Aid organizations say donations like that often create logistical nightmares and more expense. A financial donation can be spent on what is needed most at that particular moment."
The American Red Cross provides victims with food, water, clothing, and other important types of assistance. Also, The Salvation Army has portable kitchens, showers, and other essential facilities that can be deployed in affected regions.
Are you planning to assist hurricane victims? Let me know in the comments.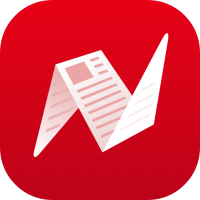 This is original content from NewsBreak's Creator Program. Join today to publish and share your own content.