Many people fleeing Louisiana are heading to Beaumont and nearby border towns. However, the Governor has told people to stay at home if they're in a badly affected region.
Thankfully, Hurricane Ida had a minimal impact on Texas (despite some forecasts predicting otherwise). However, many evacuees have fled Louisiana to neighboring states such as Texas and Mississippi. After all, Beaumont is just one of many cities near the Louisiana border that managed to escape Ida's wrath. Quoting an article published by NPR: 
"Coastal highways saw heavy traffic as people moved to get out of the path of Ida, which the National Hurricane Center warned could grow to an extremely dangerous Category 4 storm. Trucks pulling saltwater fishing boats and campers streamed away from the coast of Interstate 65 in south Alabama. Traffic jams clogged Interstate 10 heading out of New Orleans."
Other people weren't so lucky and couldn't escape Louisiana in time. Millions lost power in New Orleans. Hundreds (and perhaps thousands) were trapped in their homes by floods and rapidly rising waters. And unfortunately, deaths have already been reported due to falling trees caused by hurricane-strength winds.
This morning, the Governor of Louisiana issued a warning to people who want to flee their region. "As the sun comes out this morning, please remain where you are. Ida has left many hazards across Louisiana, including flooded roadways, debris & downed powerlines. Follow the instructions of local officials & continue to be safe."
Even when a hurricane passes, the destruction and debris left in its path can still cause loss of life. According to Healthline, "Floodwater may contain raw sewage, household, and industrial chemicals, or other hazardous substances." Similarly, the CDC says you shouldn't use a generator indoors, as fuel-burning equipment creates carbon monoxide. "You can't smell or see carbon monoxide, but if it builds up in your home, it can cause sudden illness and death."
Ida made landfall in the United States on the same day that Katrina hit in 2005. And while Texas managed to avoid a direct hit (similar to Ida), many people sought refuge in the Lone Star State. According to the National Hurricane Center, "Katrina was one of the most devastating hurricanes in the history of the United States. It is the deadliest hurricane to strike the United States since the Palm Beach-Lake Okeechobee hurricane of September 1928. It produced catastrophic damage - estimated at $75 billion in the New Orleans area and along the Mississippi coast - and is the costliest U. S. hurricane on record." 
Are you concerned about hurricanes along the gulf coast? Leave a comment with your thoughts.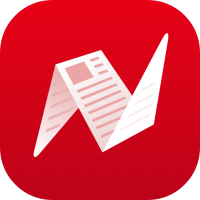 This is original content from NewsBreak's Creator Program. Join today to publish and share your own content.