According to the Governor's website, he was named "Best Governor in the Nation" in 2020. It also says, "Greg Abbott continues to build on his record as a strong conservative leader who fights to preserve Texas values and ensure the Lone Star State remains the best place to raise a family, build a business, and create greater opportunity for all."
But here's the thing: Texas hospitals are currently being overwhelmed by an onslaught of Covid-19 patients. Tens of thousands of people have died from the virus. And with the Governor refusing to implement mask mandates, he has been frequently criticized for his ability to keep Texans safe. And with the gubernatorial race just around the corner in 2022, many people are itching to elect a Democrat.
According to The University of Texas polling, Abbott's approval ratings have plummeted over the past few months. For example, in April 2020, his approval rating was 56%. Now, the latest data shows his approval and disapproval ratings are at the same level (44%).
One of Abbott's biggest (potential) challengers is Beto O'Rourke. Having already run for the Democratic Presidential nomination in 2020, he's no stranger to politics. And back in 2018, he almost won a senate election against Ted Cruz in the closest U.S. Senate election in Texas since 1978. Apart from O'Rourke, there has been speculation that former U.S. Secretary of Housing and Urban Development Julián Castro or U.S. Representative Joaquin Castro may run for governor. However, formal announcements regarding candidacy are yet to be made.
Recently, Senator Cruz said he would be a "disloyal jackass" if he didn't vote to re-elect Greg Abbott for Governor. After all, they have a long history of working together regarding the health, wealth, and safety of Texans around the state. Also, Cruz recalled Governor Abbott's loyalty and willingness to stand by his side during moments of adversity.
"I can tell you very, very simply, if it were not for Greg Abbott, I would not be in the U.S. Senate. So listen, I understand there are a lot of folks here who have concerns, some of the things Greg Abbott's done. I understand it, and I think primaries are a healthy thing in politics. But I gotta say, as for me, I'm gonna vote for Greg Abbott."
Do you think Governor Greg Abbott will win re-election in 2022? Or should a Democrat become Governor of Texas? Leave a comment with your thoughts.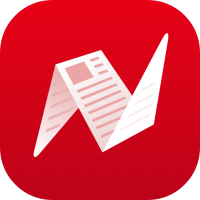 This is original content from NewsBreak's Creator Program. Join today to publish and share your own content.