According to a Pentagon spokesman, 22,000 refugees have been temporarily housed in Fort Bliss, a military installation outside El Paso. However, it's important to note that most will be moved to other parts of the country to start a new life. Veronica Escobar, a Democratic congresswoman from Texas, recently tweeted her support for sheltering migrants at the local base.
"I support the Department of Defense's decision to consider Fort Bliss and other U.S. military installation sites to resettle vulnerable refugees. America must act swiftly to get our partners out of harm's way, and El Paso stands ready to welcome them and their families."
During a visit to El Paso last week, Sen. John Cornyn (R-Texas) underlined that it is the United States' responsibility to assist Americans who assisted American soldiers in leaving Afghanistan and save them from Taliban violence. Sen. Coryn also added that Fort Bliss is large enough to house everyone who needs shelter.
Meanwhile, other politicians aren't so optimistic. "I agree with getting them out of harm's way. I just think we should be getting them to a neutral third country rather than making the united states vulnerable," said Sen. Ted Cruz. "The leadership at Fort Bliss told me about one of the refugees who called an uber and took an uber to downtown El Paso, and they are not detaining anyone there, so if 10,000 refugees arrive there, every one of those 10,000 can choose to leave tomorrow."
Across the state, refugee agencies are working around the clock to provide Afghans a safe and comfortable home in Texas. Quoting Russell Smith, CEO of Refugee Services of Texas:
"[We] continue to work with national refugee resettlement partners and the U.S. government to offer protection and resettlement to hundreds of Afghan Special Immigrant Visa holders and their families who gave everything to help the American military in Afghanistan."
What do you think about the refugee situation in Texas? Leave a comment with your thoughts.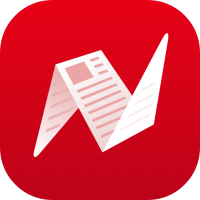 This is original content from NewsBreak's Creator Program. Join today to publish and share your own content.