Local authorities in Texas have voiced concern over the deadly disease that damages the brain and spinal cord of infected species.
The Texas Animal Health Commission has confirmed a case of Chronic Wasting Disease (commonly referred to as CWD) in Duval County. Located halfway between Laredo and Corpus Christi, the news has made many officials concerned about the potential for future spread.
According to the press release, "Texas Parks and Wildlife Department (TPWD) and Texas Animal Health Commission (TAHC) are working together to determine the extent of the disease within the facility and evaluate risks to Texas' free-ranging deer populations. Quick detection of CWD can help mitigate the disease's spread."
Local officials have also voiced concern over the confirmed case of Chronic Wasting Disease in Duval County. During a statement, Carter Smith from the Texas Parks and Wildlife Department spoke about the importance of containing the outbreak before it spreads:
"Early detection and containment remain critical strategies in our efforts to help mitigate the risk of further spread of this disease. There is too much at stake across Texas to do otherwise."
Chronic Wasting Disease kills 100% of those infected and there are no cures or vaccines. It's typically seen in deer, elk, moose, and other deer family members that develops over time. Cervids infected with CWD may not show any symptoms for years after getting infected due to the extended incubation period. However, animals with CWD often display changes in behavior and appearance as the illness develops. Progressive weight loss, stumbling or tremors with a lack of coordination, excessive thirst, salivation, or urine, loss of appetite, teeth grinding, aberrant head posture, and drooping ears are some of the clinical symptoms.
According to the CDC, "CWD poses a risk to certain types of non-human primates, like monkeys, that eat meat from CWD-infected animals or come in contact with brain or body fluids from infected deer or elk. These studies raise concerns that there may also be a risk to people." After all, a human could eat the meat of an infected animal, such as Deer.
Are you concerned about emerging diseases in Texas? Leave a comment with your thoughts.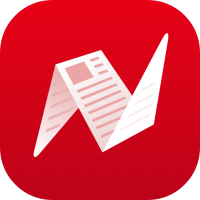 This is original content from NewsBreak's Creator Program. Join today to publish and share your own content.