In a series of tweets late this week and during a Fox News interview, Obama's White House physician and Congressman (TX-13) Ronny Jackson slammed President Joe Biden.
"Americans have died because of Biden's failed withdrawal, and sadly, I don't think the bloodshed is over," Jackson said. "Biden's sending a message of weakness to our enemies. Everyday he's being tested, & everyday he fails. I pray no more Americans will have to die because of his incompetence."
In another Tweet, the Congressman said, "The news about us handing off a kill list to the Taliban is disturbing to say the least. This administration has made the wrong move every step of the way on the Afghanistan withdrawal. Resignation, impeachment, or the 25th Amendment must happen soon." He continued, "Biden's speech yesterday was bizarre. His cognitive decline is on full display, and the results have been disastrous. Our nation can't take this any longer."
Over the past few days, President Biden has faced mounting calls to resign over the botched withdrawal from Afghanistan. After all, the Taliban now have possession of Night-Vision goggles, planes, helicopters, and other military equipment. Quoting an article by Forbes:
"Sens. Josh Hawley (R-Mo.) and Marsha Blackburn (R-Tenn.), both frequent Biden critics, issued statements on Thursday calling on Biden to resign, with Blackburn also calling for Vice President Kamala Harris and other Cabinet officials to step down as well."
Many Democrats have defended the Presidents actions, however, and have accused the GOP of trying to undermine the political standing and authority of the Biden administration. As Julian Zelizer writes in CNN:
"Republicans have been waiting for a chance to get back at Democrats for impeaching Trump twice. The GOP is also determined to undermine the political standing of the Biden administration ahead of the 2022 midterm election. After stoking vaccine skepticism and raging against critical race theory with mixed results, Republicans are now trying to seize on Biden's decision to withdraw from Afghanistan. "
Ultimately, Biden is unlikely to resign as he has continually stood by his decision to end the "forever war" in Afghanistan that has claimed thousands of American lives.
But what do you think? Should Joe Biden resign? Leave a comment with your thoughts.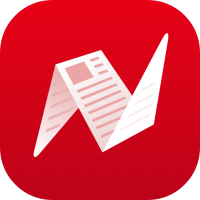 This is original content from NewsBreak's Creator Program. Join today to publish and share your own content.